Coming soon: Coconut Hero
How the Canada/Germany coproduction, which opens today in Toronto, stayed true to its Northern Ontario roots.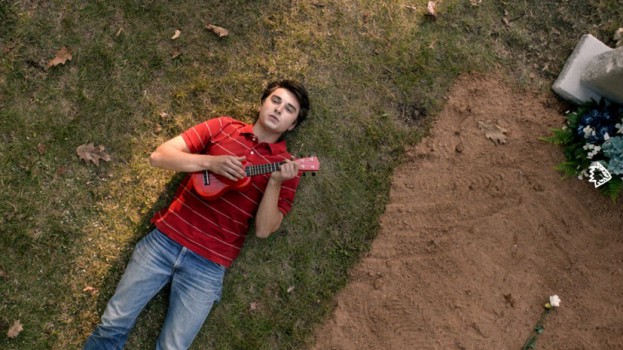 Coming Soon, an ongoing editorial feature from Playback, highlights the distribution strategies for soon-to-be-released Canadian films. Here, we speak to Search Engine Film's VP marketing and operations Jason Wright and Six Island Production's founder Paul Scherzer about the distribution strategy for Coconut Hero.
The film: Coconut Hero is a Northern Ontario-set dark comedy about the life of deeply unhappy teenager Mike Tyson (played by Alex Ozerov). After several failed suicide attempts, Mike learns he has a fatal brain tumour requiring immediate surgery. Determining to keep his condition a secret, especially from his mother, Mike strikes up an unlikely connection with town-newcomer Miranda (Bea Santos). As the connection between the two grows, Mike realizes there may be more to life than he imagined.
Production/distribution credits: Coconut Hero is a Canada-Germany coproduction from Toronto's Six Island Productions and Germany-based UFA Fiction. The film is written by Elena von Saucken, directed by Florian Cossen and produced by Jochen Laube, Fabian Maubach and Paul Scherzer. Two prodcos partnered after Six Island's Paul Scherzer met the UFA team at Berlinale in 2010. Coconut Hero went to camera in 2014, and shot for six weeks in Northern Ontario and two days in Germany. Toronto distributor Search Engine Films is distributing the movie in Canada.
Theatrical: Coconut Hero opens March 18 at Toronto's Carlton Cinema where it will screen for two weeks, followed by a one-week run starting March 25 at Ottawa's ByTowne Cinema. The theatrical runs in both venues may be extended pending performance, with the distributors aiming to get the film into other theatres across Canada. There will also be Q&A sessions with the cast following select screenings in Toronto.
"Even though it's a small scale film, we felt it can play well in a larger market like Toronto," Jason Wright, Search Engine's VP, marketing and operations told Playback Daily. The serious issues addressed in the film (such as mental and social health), coupled with the darkly comic way in which these topics are addressed, increases its appeal for more urban audiences, added Wright.
In Germany, Coconut Hero was released in July 2015 through distributor Majestic Filmverleih, and went on to roll out on 70 screens nationwide,  Six Island Production's founder Paul Scherzer said.
Additional windows: Two weeks after its theatrical opening, the film goes to VOD via iTunes. There is currently no Canadian broadcaster attached to the project.
Marketing: The majority of the promotion will be online, said Wright, with a focus on YouTube pre-roll ads and social media marketing, primarily via Facebook. The strategy, he said, has been to promote the film in a concentrated way over a short period of time, to maximize the film's exposure in the buildup to the theatrical launch. Search Engine will also be pushing an outdoor postering campaign in Toronto, and running print ads in several local newspapers. The filmmakers also wanted to inject some of the flavour of Northern Ontario into the promotional campaign. As such, those who buy tickets for the Carlton Cinema screenings will be entered into a "Vacation-for-2-in-the-Soo" contest.
Target audience: The film targets a general 18-to-34 audience, with an even split between female and male. The issues addressed in Coconut Hero certainly place it within an adult audience demo, said Wright, adding that "[the film] doesn't flinch at issues that need to be talked about." Coconut Hero's unique sense of humour and the way it addresses mental health issues also promoted Sault Ste. Marie's Shadows of the Mind festival – which focuses on issues of mental health and addiction – to add the film to its lineup when the festival ran in February 2016.
Financing: Aside from provincial and federal tax credits, the producers were also able to access additional regional incentives such as the Northern Ontario Heritage Fund, said Scherzer, as the film was shot in its entirety outside of the Greater Toronto Area. On the German side, the project also received funding from the FFA Federal Film Board and the DFFF Federal Fund.