Orphan Black's Thursday move
Tracey Pearce, SVP specialty and pay at Bell Media, on why the Space series is shifting from its three-season Saturday night slot.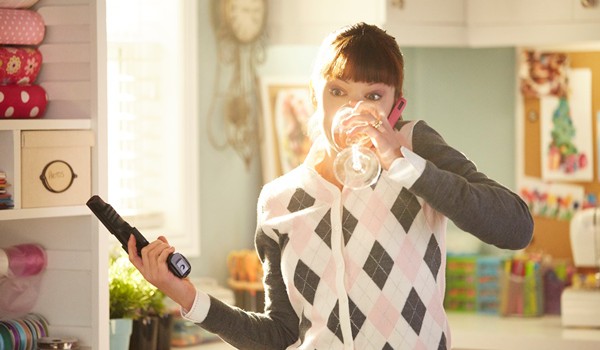 For the past three seasons, fans of Orphan Black have had a standing Saturday night date, with new episodes of the clone drama airing on Space at 9 p.m. For the upcoming fourth season, however, Bell Media is shifting the show to a Thursday at 10 p.m. slot, in hopes of reaching new audiences and better positioning the show for catch-up viewing.
"We have seen a trend of strong performances from other genre programs on Thursday nights, for example Bravo thriller Colony, and are confident Orphan Black will perform well on Thursdays. We also think it perfectly positions new episodes for catch-up viewing over the weekend," Tracey Pearce, SVP of specialty and pay at Bell Media, told Playback Daily. Season four of Orphan Black will bow on April 14, and new episodes will be available on Space.ca immediately after the TV broadcast. Encore broadcasts of Orphan Black are also slated for 8 p.m. on Saturdays on Space.
Orphan Black has proven to be an appointment-viewing series over its run, and Bell Media is confident audiences will follow the show into its new time slot, Pearce said. She also noted that with Thursdays being traditionally been a strong night for TV,  the new time slot opens up the potential to bring new viewers to the series.
Repeat episodes of The Librarians will serve as the lead-in show for Orphan Black on Thursdays. The Orphan Black after show, After the Black, will also return this year, airing at 11 p.m. A replacement for the now-open 10 p.m. Saturday slot on Space has not yet been determined, although Pearce said Bell Media currently has "some exciting potential prospects in the works." Fridays and Saturdays have proven to be winning nights for several recent Canadian series, including the recently cancelled Bitten (which debuted as the channel's highest-rated original ever) and in 2015, the debuts of Killjoys and Dark Matter, both of which did very well on Fright nights.
The third season of Orphan Black had an average weekly audience of 282,000 each week, with the series reaching 3.8 million viewers overall on Space, according to Numeris data provided by Bell Media.
Orphan Black is produced by Temple Street Productions, a division of Boat Rocker Media. The series is executive produced by Ivan Schneeberg, David Fortier, Kerry Appleyard, Graeme Manson and John Fawcett. The series was co-created by Manson and Fawcett. Manson also serves as writer, with Fawcett directing. BBC Worldwide handles the international distribution of the series.