In brief: eOne, Sony build Momentum; CFC honours McKellar
Don McKellar (pictured) wins the 2016 CFC Award for Creative Excellence, eOne and Sony Picture Home Entertainment strike up a new deal, and more news from the week.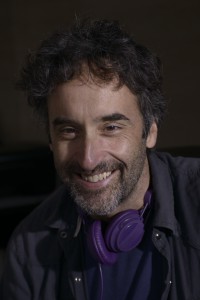 eOne and Sony build Momentum
eOne and Sony Pictures Home Entertainment (SPHE) have finalized a deal that will see SPHE distribute titles from eOne's specialty label, Momentum Pictures, across physical and digital home entertainment platforms. The global deal (excluding Canada) covers titles from Momentum's slate, including Stephen Frears' The Program, as well as Donald- and Kiefer Sutherland-starrer Forsaken. The agreement also covers the DVD and Blu-ray distribution of eOne titles such as Haven and Bitten in the U.S.
CFC honours Don McKellar
The Canadian Film Centre has honoured Don McKellar with the 2016 CFC Award for Creative Excellence, which recognizes individuals with an outstanding body of work in the fields of film, television and theatre.  McKellar began his career on the stage before transitioning to the screen-based industry, penning the screenplay for Bruce McDonald's Roadkill, which was released in 1989. Since then, his film credits include Highway 61 (writer, actor), Dance Me Outside (co-writer), Thirty Two Short Films About Glenn Gould (co-writer, actor) and The Red Violin (co-writer, actor).  His more recent work includes feature The Grand Seduction, and television series Michael: Tuesdays & Thursdays and Sensitive Skin. McKellar will be presented with the award by writer and producer Semi Chellas (Mad Men) and CFC founder Norman Jewison at the CFC's annual reception in L.A. on March 23.
TIFF, Telefilm bring film showcase to IFC Center
Toronto International Film Festival and Telefilm have partnered to bring a Canadian film showcase to IFC Center in New York. The program, entitled See The North, will take place from April 1 to 3 and feature screenings of Stephen Dunn's Closet Monster, Philippe Lesage's Les demons  ("The Demons"), Patricia Rozema's Into The Forest, Philippe Falardeau's My Internship in Canada ("Guibord s'en va-t-en guerre"), Anne Émond's Les êtres chers ("Our Loved Ones") and Andrew Cividino's Sleeping Giant. The films' directors will also be in attendance for Q&A sessions.
Lionsgate, Comic-Con set launch date for SVOD platform
Lionsgate and Comic-Con International have announced the launch dates for its upcoming SVOD service: Comic-Con HQ. The ad-free streaming platform, called Comic-Con HQ, will launch with free beta access on May 7, with the full launch debut coming in June. The streamer will feature both original and acquired content, as well as daily and weekly programs and live-streaming of selected Comic-Con panels.
Serial Monogamist stays the course
The theatrical run of Christina Zeidler and John Mitchell's Portrait of a Serial Monogamist has been extended to a sixth week at the Kingsway Theatre in Toronto. The film made its world premiere at Inside Out Toronto LGBT Film Festival in May 2015. The Marina Cordoni Entertainment-distributed film was also released on iTunes and VOD on March 15.
AMBI, Lantica Media strike up three-pic deal
Toronto- and Italy-headquartered AMBI has inked a three-picture coproduction and co-financing deal with studio owner and Dominican Republic-based production services company Lantica Media. The deal will see the two companies produce both English- and Spanish-language films. AMBI and Lantica will also establish a post-production facility at Pinewood Dominican Republic Studios, which is owned by Lantica. The facility, expected to open this year, will operate under AMBI-owned, Toronto-based AIC Studios. AMBI distribution will handle global sales of all the films produced through the partnership.