CBC greenlights The Council
The 10-part Canada/U.K. copro, created by writer/showrunner Rene Balcer, will be produced by Lark Productions and Keston International Productions.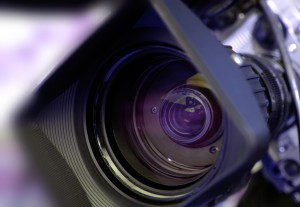 CBC has greenlit a 10-part, hour-long drama created by Montreal-born writer and showrunner René Balcer (Law & Order: Criminal Intent).
The Council (working title) is a Canada/U.K. coproduction to be produced by Vancouver's Lark Productions and Toronto-based Keston International Productions. London, England-based Giant Films is the coproduction partner on the project.
The series will go to camera this summer and is expected to air on CBC in fall 2016. The pubcaster revealed it was developing the series in January of last year.
In Canada, The Council will be filmed in Resolute, Iqaluit and Manitoba. Production will also occur on the other side of the Atlantic in London, England and Copenhagen, Denmark.
The Council begins when a young girl is found ritualistically murdered near the Canadian hamlet of Resolute in Nunavut. The pair investigating the murder, Mickey Behrens and Jo Ullulaq, soon discover the mystery extends beyond the small Canadian town where the killing occurred, unearthing a complex international conspiracy to control the Arctic's vast natural resources.
Executive producers on the project are Lark Production's Louise Clark and Erin Haskett, and Keston's Trevor Walton and Denis Coyne. NBCUniversal International Distribution holds all distribution rights to the series.