Production on Muse's The Kennedys sequel set for May
The four-hour miniseries goes to camera in Toronto this spring. (Director Jon Cassar pictured.)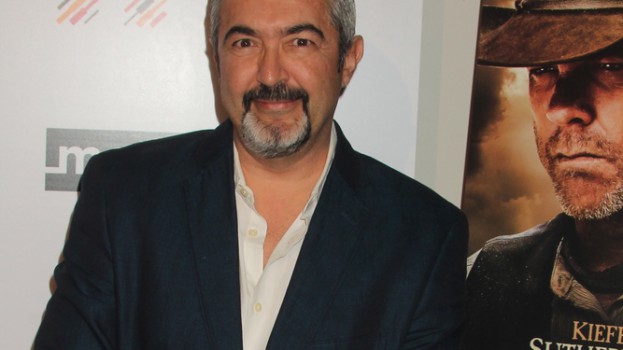 Production on Muse Entertainment miniseries The Kennedys: After Camelot is set to begin in Toronto this May, with Matthew Perry slated to star in the show's lead role.
The four-hour miniseries, which was greenlit in October 2014, will premiere on ReelzChannel in the U.S. in spring 2017. The show – a follow up to Muse's 2011 eight-part miniseries The Kennedys – will also air on Super Ecran in French Canada. Muse are still in negotiations regarding an English-language broadcaster in Canada.
The show is based on J. Randy Taraborrelli's book After Camelot: A Personal History of the Kennedy Family 1968 to the Present and picks up with the Kennedy family in the aftermath of the assassinations of Jack and Bobby Kennedy.
Perry stars and executive produces alongside Katie Holmes, who returns to play Jackie Kennedy Onassis. The series is written by Stephen Kronish (The Kennedys) and Canadian writer Sandra Chwialkowska (Lost Girl); Kronish, an American, is repped by The Gersh Agency while Chwialkowska is repped by The Alpern Group. The series will be directed by Canadian Jon Cassar (The Kennedys) and, interestingly, Holmes.
Muse will also handle international distribution on the project, which was initially brought to the Montreal-based producer by Intuition Productions founder and president Keri Selig, who also serves as executive producer.
After Camelot is the follow up to Muse's eight-part series The Kennedys, which was shot in Toronto in summer 2010 and aired in the U.S. on ReelzChannel in 2011 after its original U.S. broadcaster, A&E Television Network's History channel , decided not to air the series.
Photo: Helga Esteb / Shutterstock.com