Canadian Screen Awards ratings drop slightly
The awards show lost about 20,000 overnight viewers over last year but stays relatively steady on its three-year average.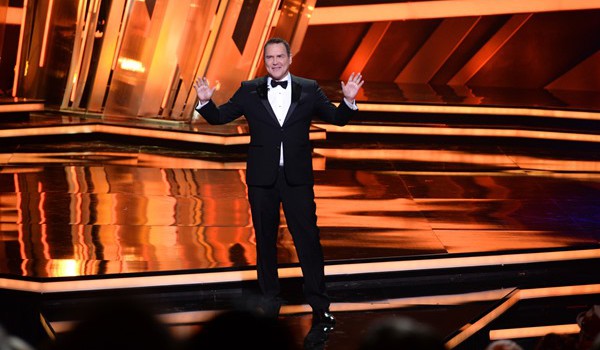 This year's Norm Macdonald-hosted Canadian Screen Awards saw a drop in ratings in its fourth year, losing about 20,000 overnight viewers from a year prior.
The annual awards gala, held at the Sony Centre for the Performing Arts in Toronto, attracted an overnight audience of 522,000 viewers (2+) for its 8 p.m. to 10 p.m. broadcast on Sunday, according to CBC.
The overnights for 2015′s broadcast gala, held at the Four Season Centre for the Performing Arts and hosted by Andrea Martin, pulled in an average audience of 543,000. That was an incremental increase over 2014, when overnight ratings were 534,000. The inaugural edition of the Canadian Screen Awards, held in 2013, had an average overnight audience of 756,000 viewers, which increased to 789,000 once final numbers were tallied.
The evening saw a total of 39 awards handed out (although not all were presented during the broadcast), including the prizes for best picture (Room), best dramatic series (19-2) and best comedic series (Schitt's Creek). During his opening monologue, Macdonald also suggested a name change for the CSA statuettes from "Screenies"  to "Candies," in memory of John Candy. The idea was met with approval from the crowd, with both winners and presenters largely adopting the name throughout the night. Yannick Bisson, while accepting the Fan's Choice Award, also announced during the broadcast that Murdoch Mysteries would be going to season 10 on CBC.