10-4 on a new season for Letterkenny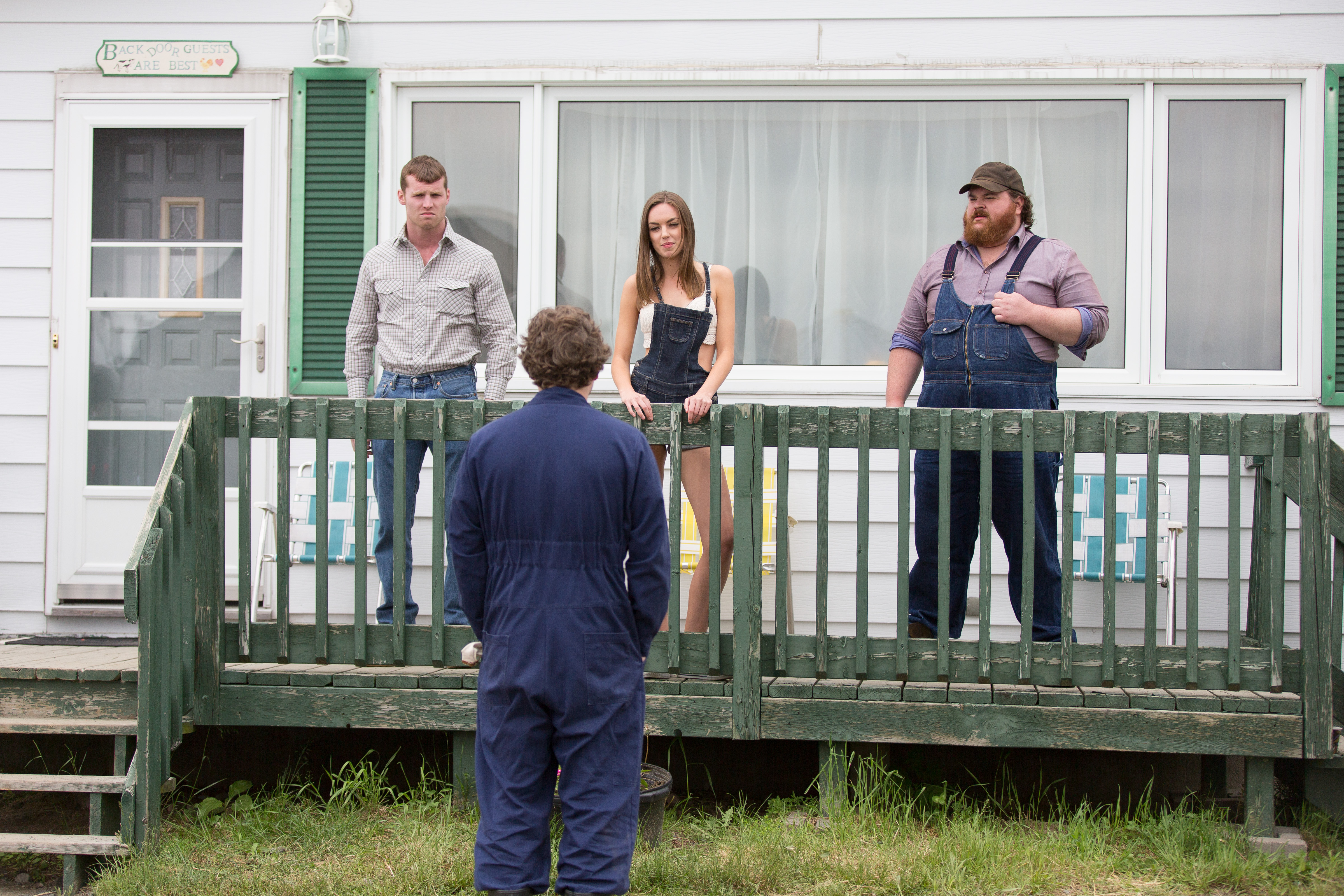 The CraveTV/Comedy Net series produced by New Metric Media in association with DHX and Bell Media has been greenlit to a second season.
The quirky, innovative six-part series Letterkenny has been greenlit for a second season by commissioning broadcaster Bell Media.
Based on the popular series of web shorts Letterkenny Problems, the series was created, and is co-written, by actor Jared Keeso and is exec-produced, directed and co-written by noted Canadian filmmaker Jacob Tierney. It is produced by Toronto's New Metric Media in association with DHX and Bell Media.
Letterkenny currently  airs  on CraveTV, where it debuted after the Super Bowl on Feb. 7. The post-Bowl slot on linear has been for the past few years reserved for the premiere of a Canadian series, a strategy Bell Media tweaked this year to launch Letterkenny on Crave.
Although the broadcaster didn't release hard viewership data for the series – in keeping with the general trend of OTT services keeping "ratings" close to their vests – Bell Media said the series won the day on CraveTV on Feb. 7, and "has been number one ever since, making Letterkenny the most successful title to ever launch on CraveTV." The company reports that almost one in three CraveTV users have watched Letterkenny.
The series order is for six episodes "to start," said Mike Cosentino, SVP, programming, CTV Networks and CraveTV, during a panel at Content Industry Connect, where the renewal was announced. He added that the network will evaluate the length of the order at a later date.
Cosentino added a bit more info about Letterkenny's post-Bowl performance during the panel, saying that the views exceeded expectations on the Sunday night – following promotion by the net during the big game on CTV – and tripled the next day, showing Bell Media the series had momentum. His colleague Sarah Fowlie, director, comedy, independent production, emphasized how influential the Letterkenny Problems web series was on greenlighting the series to broadcast, explaining that given the show's unique nature, the videos demonstrated the promise immediately: "once you see it, you get it."
The series is largely unlike any other comedy on Canadian TV, a fact demonstrated by its warm reception from critics like the famously hard-to-please John Doyle. It stars Keeso as Wayne, and follows him and his circle of friends as they make the most out of quiet days living in a rural Canadian town (which is, in reality, Sudbury, where the series is shot).
Commenting to Playback Daily, Cosentino said he thought Letterkenny had the juice to anchor CraveTV's original programming strategy from the start.
"When I read the Letterkenny pilot episode, it was for me, instantly authentic and hilarious at the same time. The creators had delivered something uniquely funny and I knew by the end of that script that this was a game changer series," he said. "With its unapologetic tone, infectious dialogue, and compelling characters, I thought Letterkenny could be the perfect first series for CraveTV's original banner."
Updated March 11