The birth of eOne's Born to be Blue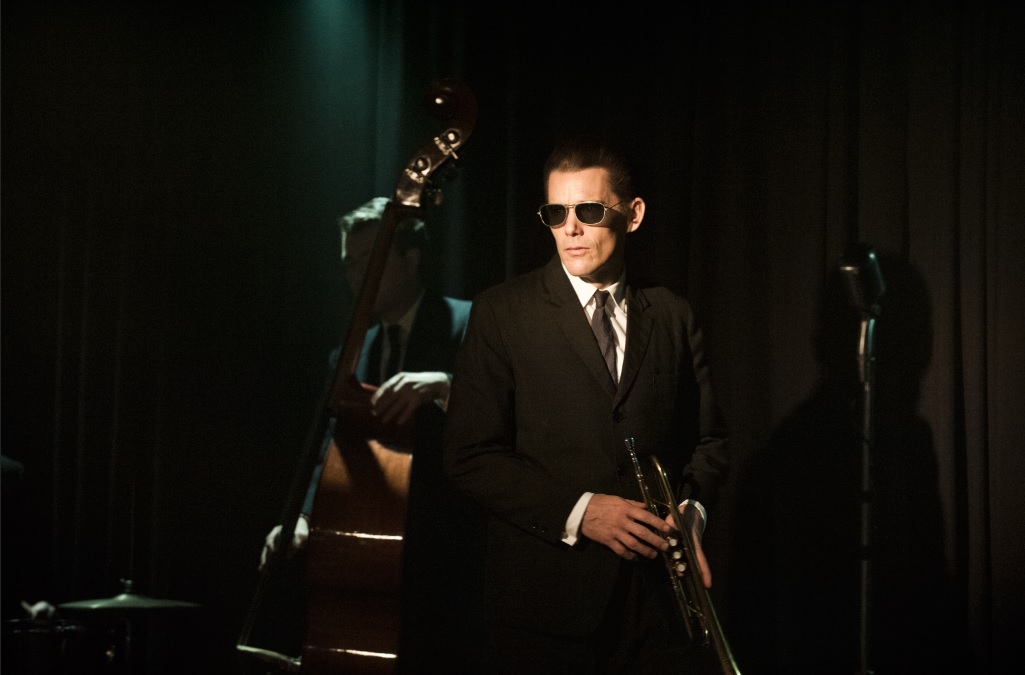 Tim Smythe-Bishop on the current appetite for musical biopics and using jazz radio to trumpet the theatrical release of eOne's Chet Baker feature film, Born to be Blue.
Coming Soon, an ongoing editorial feature from Playback, highlights the distribution strategies for soon-to-be-released Canadian films. Here, we speak to Entertainment One's VP of theatrical operations Tim Smythe-Bishop about the distribution strategy for Born to be Blue.
The film: Born to be Blue is a reimagining of the life of jazz legend Chet Baker. The film focuses on the latter stages of Baker's career – the aftermath of his rise to prominence and subsequent fall into addiction – where Baker attempts to recover his life, and his playing ability, after his mouth is damaged during an alleyway beating. The film, starring Ethan Hawke, British actress Carmen Ejogo (Selma) and Canadian Callum Keith Rennie, made its world premiere at TIFF '15.
Production/distribution credits: The film is written and directed by Robert Budreau and is produced by two Canadian prodcos, New Real Films and Lumanity Productions, as well as the U.K.'s Black Hangar Studios. Born to be Blue is distributed by eOne in Canada and IFC Films in the U.S.
Theatrical: The film opens two weeks earlier in Canada than it does in the U.S, starting March 11 at the TIFF Bell Lightbox and at Montreal's Cinema Du Parc. One week later, on March 18, Blue opens in four cities in Ontario (London, Waterloo, Guelph and Sudbury), as well as Saskatoon, SK, Halifax, NS and Edmonton, AB. On March 25, the film opens in Vancouver, BC and Calgary, AB, followed by Ottawa, ON and Victoria, BC on April 1 and Regina, SK on April 8. The Bell Lightbox screening on March 11 is followed by a Q&A session with Budreau, while Ethan Hawke also appeared at a special screening of the event on Feb. 29 at the same venue. eOne's VP of theatrical operations Tim Smythe-Bishop said the strategy behind opening in Canada two weeks ahead of in the U.S. was partially so the Canadian release would receive an extra boost from Ethan Hawke's promotional appearances south of the border.
Additional windows: After a one-month theatrical run in Canada, the film will head to VOD on April 12. The VOD window is for one year, after which The Movie Network and Movie Central hold the broadcast rights to the film.
Marketing: "For us, it's more about convincing people that aren't Chet Baker fans or music fans to come [and see the film]," said Smythe-Bishop. In terms of strategy, pushing the film's romantic angle more than the musical one was also a key decision taken during discussions over how to market the film. The tagline "Love is instrumental" was decided on, as eOne and the filmmakers agreed it would be more effective in capturing a female audience. Smythe-Bishop added that radio has been a key avenue for promoting the film, with ads and promotion on Jazz FM as well as Zoomer's classical radio station. The trailer, launched on Feb. 12 on Rolling Stone's website, also focuses on Baker's romantic relationship more so than his relationship with music and performing. In addition, Blue will receive newspaper ad support in each of the markets in which it is launching.
Target audience: The target audience is 35 years and up and is emphatically not a jazz-only crowd, said Smythe-Bishop. "We're hoping that we can convince a different audience, rather than just jazz fans, to come out and see it because it's Ethan Hawke in a great role," he said. The film will also hopefully capitalize on the current trend toward interest in musical biopics, said Smythe-Bishop, such as Kurt Cobain: Montage of Heck, Academy Award-winning feature documentary Amy and Miles Davis biopic Miles Ahead.
Budget/financing: Born to be Blue was made on a budget of under $10 million, with financing from the Northern Heritage Fund, Telefilm Canada and the OMDC.