Shout! Factory picks up Black Fawn's Bite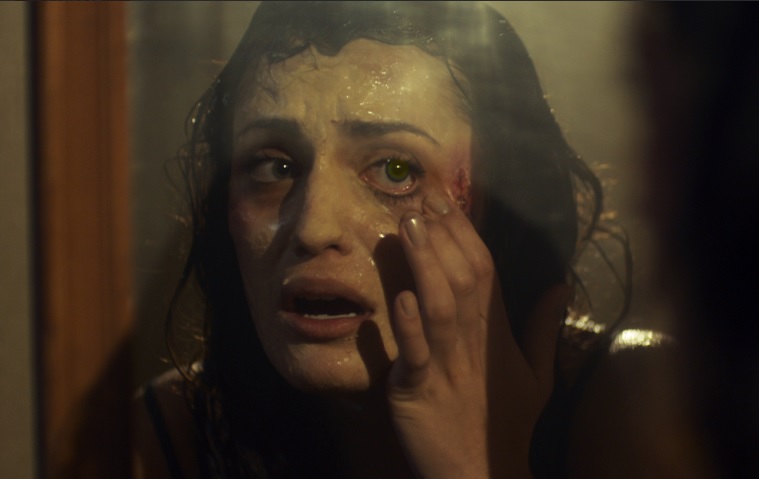 The film is part of an eight-picture deal between Black Fawn Films and Breakthrough Entertainment.
L.A.-based distributor Shout! Factory has acquired the distribution rights to Black Fawn Films' horror feature Bite.

The deal includes theatrical, broadcast, VOD, digital and home entertainment rights for cross-platform releases in the U.S., with Shout! planning to release the film theatrically in early summer 2016. Shout! acquired the U.S. rights from the film's global distributor, Breakthrough Entertainment.
Bite is produced through director Chad Archibald's Guelph- and Toronto-based production company, Black Fawn. The feature made its world premiere at the 2015 Fantasia International Film Festival and is executive produced by Breakthrough.
Bite is a horror about a bride-to-be who is bitten by an insect at her bachelorette party. As the big day nears, she begins exhibiting increasingly insect-like behaviour. The film stars Elma Begovic, Annette Wozniak, Denise Yuen and Jordan Gray.
Executive producers on the film are Breakthrough's Nat Abraham, Tim J. Brown, Ira Levy, Michael McGuigan, and Peter Williamson, while Black Fawn's Archibald, Cody Calahan, and Christopher Giroux are producers. The screenplay was written by Jayme Laforest and is based on story penned by Archibald.
Breakthrough and Black Fawn inked an eight-picture deal production deal in June 2014. One of the films to emerge from the partnership, Antisocial, was picked up by Hulu in January 2015, while another, The Drownsman, was filmed in late 2013 and released the following year.