ACTRA National names 2016 Woman of the Year
Catherine Joell MacKinnon has been honoured by ACTRA National for her artistic and advocacy achievements.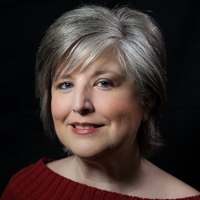 ACTRA National has awarded Catherine Joell MacKinnon the 2016 ACTRA National Woman of the Year prize, the union announced Monday.
The annual award is meant to recognize an ACTRA member who supports fellow female ACTRA members and women working throughout the audiovisual industry, as well as the winner's artistic and advocacy achievements. MacKinnon was honoured for her work for various initiatives for the deaf community, including working with ACTRA to create its online Guide to Audition Deaf Actors. She is also currently the festival director of the biennial Toronto International Deaf Film and Arts Festival.
"As a performer, I have been told it would be impossible to pursue an acting career simply because I could not hear. I credit my family and friends for their encouragement and persistence in telling me to not give up. I am thankful to be part of ACTRA's initiatives to create a positive awareness for deaf actors. Promoting accessibility is the key to opening doors to great performances," MacKinnon said in a statement.
In 2004, MacKinnon was nominated for a Best Canadian Student Director award for her short I'm Not From Here, which screened at the Montreal World Film Festival. That film then went on to win a number of awards in the U.K., Finland, Russia and the U.S. The 2009 film The Hammer, which she coproduced, won eight film festival awards. Her performance credits include Kenny Vs. Spenny, Voices of Chernobyl, Skip to the Beat and Are You Neutral?
Past winners of the ACTRA National Woman of the Year award include Shirley Douglas, Tantoo Cardinal, Sandi Ross, Mary Walsh, Jean Freeman and Amanda Tapping.