Pop picks up Schitt's Creek season three
The season three renewal comes ahead of the season two premiere on the U.S. net.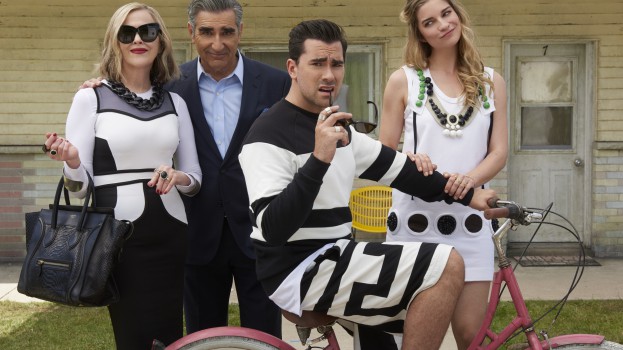 U.S. network Pop has picked up the third season of CBC comedy Schitt's Creek, ahead of its stateside season two premiere.
Season two of the show – which debuted on CBC in mid-January to 949,000 (total, 2+) viewers in Canada and is set to air on Pop beginning March 16, at 8 p.m.
The third season of the show was recently greenlit by the CBC and Schitt's also received 14 CSA nominations for this year's awards, more than any other TV show or film.
Schitt's Creek is created by Eugene Levy and Daniel Levy and produced by Not A Real Company Productions. Executive producers on the series are Andrew Barnsley, Fred Levy and Ben Feigin, as well as Eugene Levy and Dan Levy.