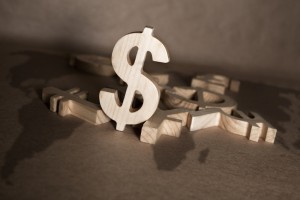 The Harold Greenberg Fund has distributed nearly $400,000 in funding across 30 Canadian film projects, including Don McKellar's The Last Letter From Your Lover and Stephen Dunn's What Waits For Them In The Darkness.
Michael McGowan's script for All My Puny Sorrows and Jason Buxton's  script for Three Day Road picked up funding under the Story Option – First Option stream, while Suzette Couture's 419 script was supported through the Story Option – Option Renewal stream.
In the Polish and Packaging stream, projects that picked up funding include Léa Pool's Out Late  (screenwriters Thomas Michael and Paolo Mancini), McKellar's Last Letter (screenwriter Esta Spalding), Jeremy LaLonde's Ripple Effect (screenwriters LaLonde and Ryan DeGama), writer/director Ariel Nasr's Road Through Kandahar, Stephen Campanelli's Indian Horse (screenwriter Dennis Foon), writer/director Jay Dahl's Halloween Party, writer/director Mina Shum's Meditation Park, writer/director Rebecca Addelman's Paper Year, writer/director Sara St. Onge's Swan Dive, writer/director Eisha Marjara's Venus, writer/director Leo Scherman's Trench 11, writer/driector Bill Robertson's Midnight at the Paradise, writer/director Adriana Maggs' Goalie and  writer/director Collin Friesen's Sorry for Your Loss.
In the First to Second Draft stream, supporting screenwriters and script development, Kris Pearn's The Hockey Skates, Barbara Samuels' Through Black Spruce, Danis Goulet's Night Raiders, Wendy Brathwaite and Randall Thorne's Pandora, Martin Villeneuve's Aquarica, Terrance Odette's Old Punker and Michael Dowse's The Stuntman were among the projects selected to receive funding. David Weaver's The Defection, Jason Sherman's Canada, Sabah Haider's The Season is Turquoise, Nick Citton's How to Disappear Completely, and Pat Kiely's The Long Distance Thing also received a share of the development coin.
Image courtesy of Shutterstock