Does Quebec need VR-specific tax credits?
A study from Quebec Film and Television Council asserts that the province's current incentives are not sufficiently aligned with the virtual and augmented reality sectors.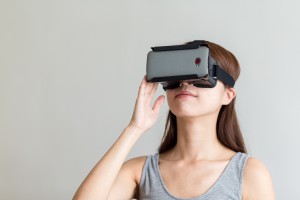 Quebec Film and Television Council (QFTC) last week published a report arguing that the province must introduce tax incentives better aligned with the virtual reality (VR) and augmented reality (AR) sectors.
According to the study, 100% of the audiovisual sector workers polled by QFTC agree that Quebec's incentives around VR/AR are not sufficiently in line with the industry.
While the report did not offer specific courses of action, it recommended new measures be implemented to ensure the province positions itself as a world leader in the VR/AR sectors. Namely, that a VR/AR-specific tax credit be introduced. With this, the study also cited Ontario's Interactive Digital Media Tax Credit (OIDMTC) as a potential threat.
The OIDMTC, which covers both VR and AR, could drive potential investment and business away from Quebec, argued the report, and by implementing specific incentives sooner rather than later, Quebec could establish itself at the forefront of an industry that the QFTC projects will grow globally to $120 billion (USD) by 2020. In terms of the divide between the VR and AR sectors, the VR sector is expected to account for $30 billion (USD) of the total, while the AR sector is projected at $89.9 billion USD.
"For now, AR and VR has a leg up in Ontario versus Quebec," Interactive Ontario's executive director Christa Dickenson told Playback Daily of Ontario's current interactive incentives, which were updated during the province's 2015 budget.

Digi BC executive director Patrick Sauriol said British Columbia doesn't have a tax credit that specifically covers VR and AR, but that the province's interactive digital media tax credit (IDMTC) covers the all AR and VR-related work in the province. The uncertainty over when VR and AR will garner mainstream appeal, he added, means that a VR-specific tax credit program is not something B.C. is currently considering.
The study, entitled "Study for the Potential Creation of a Quebec Centre of Excellence in Augmented Reality (AR) and Virtual Reality (VR)," also proposed an assessment of Quebec's existing coproduction treaties that could help boost investment in the sector.
Among the next steps for the QFTC is to share the study with government and economic departments including SODEC and Investissement Québec to further publicize the issue. The QFTC will also conduct a second study in which it will outline specific incentives and recommendations related to stimulating investment and job creation.