Bringing Stegman is Dead to life
Winnipeg-based producer Juliette Hagopian's innovative strategy for financing director David Hyde's first film.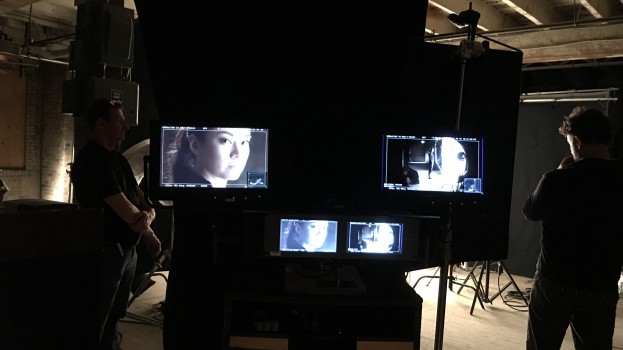 Production is currently underway in Winnipeg on the crime comedy Stegman is Dead, the debut feature from David Hyde, whose previous directing credits include TV episodes of Ice Road Truckers and Yukon Gold.
The feature is produced by Juliette Hagopian's Winnipeg-based shingle julijette inc. and Hyde's Toronto-based Cinico Films. Stegman is Dead follows the story of a professional thief facing down a double blackmail scheme that forces him to compete against hitmen and police to save his family. Hyde also serves as coproducer and co-writer on the film, along with Stephen Kunc.
The film stars Michael Eklund, Michael Ironside and Bernice Liu. The low-budget film received the bulk of its financing Media Asia Entertainment Group, who will also be distributing the film in Asian territories. Hagopian said she had initially targeted the Asian market to help get the film financed, and Canadian star Liu is well-known within the Asian film community. Her previous credits include Cantonese-language films Perfect Wedding, The Legend is Born: Ip Man and English-language Lost in the Pacific, directed by Vincent Zhou.
"I just thought…how else am I going to finance this film? I had to think outside the box," Hagopian said of her decision to focus on the Asian market. The film was also pre-licensed to Super Channel, and will be distributed in Canada by Raven Banner. Manitoba Film and Music is also an equity investor in the film.
Production on Stegman is Dead will wrap by the end of March, with an expected delivery date of October.
Photo credit: Cynthia Wan