Buck Productions expands U.S. presence
The Toronto-based company has hired U.S. reality TV veteran and former CMJ Distribution COO Lou Occhicone (pictured) as a consultant.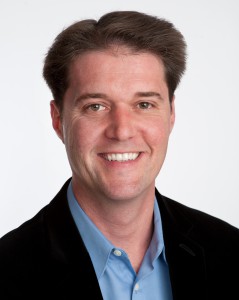 Looking to expand its presence in the U.S. market, Buck Productions has hired U.S. reality TV veteran Lou Occhicone to the newly created position of factual television consultant.
In the role, Occhicone will be responsible for growing Buck's documentary and reality slate (which includes titles such as Rich Bride Poor Bride and Highway Gospel), as well as assisting in selling the company's properties internationally. He will work alongside the company's head of television Jim Kiriakakis and president Sean Buckley.
Buckley told Playback Daily that Occhicone's connections with brands in the U.S., as well as his contacts with networks in the U.S. and U.K., will allow the company to further its business opportunities in the global marketplace.
Occhicone will conduct all of the consultancy work out of his Connecticut office, though will travel with the Buck Productions team to certain meetings. He began the role last week.
Occhicone most recently served as COO at CMJ Distribution, where he headed up the Montreal-based company's factual coproductions division. Prior to his work with CMJ he served as SVP of operations at producer and distributor CABLEready.