Makeful launches three original series for spring
The Blue Ant Media specialty channel is debuting new series from Whistlestop and General Purpose Entertainment.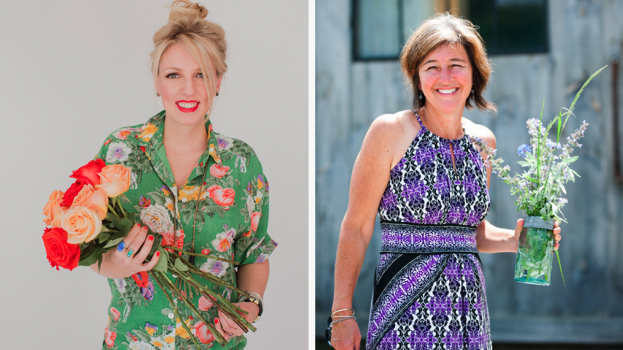 Blue Ant Media's new specialty Makeful has announced three new original series for spring.
Taste of the Country, produced by Blue Ant in partnership with Picton, ON-based Whistlestop Productions, follows former real-estate professional Danielle French as she swaps city living for rural and opens an event business out of her home. The series is produced by Nicole Butler, with David and Stacey Hatch executive producing.
Post My Party is produced by Blue Ant in partnership with Toronto's General Purpose Entertainment and follows DIY event planner Lynzie Kent as she helps her clients plan the perfect party. The series is produced by Kim Brouwer and is executive produced by Scott McNeil.
The original series (both 13 x 30 minutes) will premiere back-to-back on the linear channel on Sunday, March. 13 at 8 p.m. as part of Makeful's four-week free preview in March. The third, Holiday Makeover, is a Blue Ant-produced six-part series that airs on April 17 at 7 p.m. The show is produced by Jacqui Skeete and exec produced by Alex Sopinka. Blue Ant's VP of original content Samantha Linton oversees production on all three of the series.
In addition, Makeful will also be releasing more than 100 digital shorts on both its linear and online channels starting this spring and throughout 2016, as the channel looks to build a fan community around hand-crafted goods. The short-form content will launch across Makeful's linear and online platforms, as well as on its new YouTube channel which is scheduled to launch at an unconfirmed date in late spring. On the linear channel, the digi shorts will run as interstitials. 
Building and bringing together networks of makers/crafters is crucial to what Makeful is trying to achieve, Blue Ant's EVP of content Vanessa Case told Playback Daily, but building the Makeful image after the rebrand from Bite takes time.
"It was a big switch to go from a male-driven comedy channel to a female driven lifestyle channel – that doesn't happen overnight. We're still teaching people what Makeful means," she said. Makeful launched in August 2015, after Blue Ant rebranded and re-programmed its comedy-focused Bite TV channel.
One of the ways in which the Makeful team has been expanding its networks has been through partnerships with retailers such as Toronto craft store Brika. Makeful held in-store DIY workshops inviting established makers to host mini-meet-and-greets and DIY tutorials with invited guests and bloggers. "We're speaking to audiences of anywhere up to 40 to 50, but then they're amplifying that through their networks to audiences of thousands," said Case.
The workshops yielded a lot of direct feedback, added Case, which informs the brand-building process.
Three more original series will launch later in the year, said Case, though for the next two years Makeful's series content will lean more toward acquired properties than originals. The plan is to increase its original output in 2017 and beyond. The channel is also exploring the possibility of coproducing new series with London, U.K.-based producer Zig Zag Productions, with which Blue Ant already has multi-year development and distribution deal.