WolfCop 2 shoot underway in Saskatchewan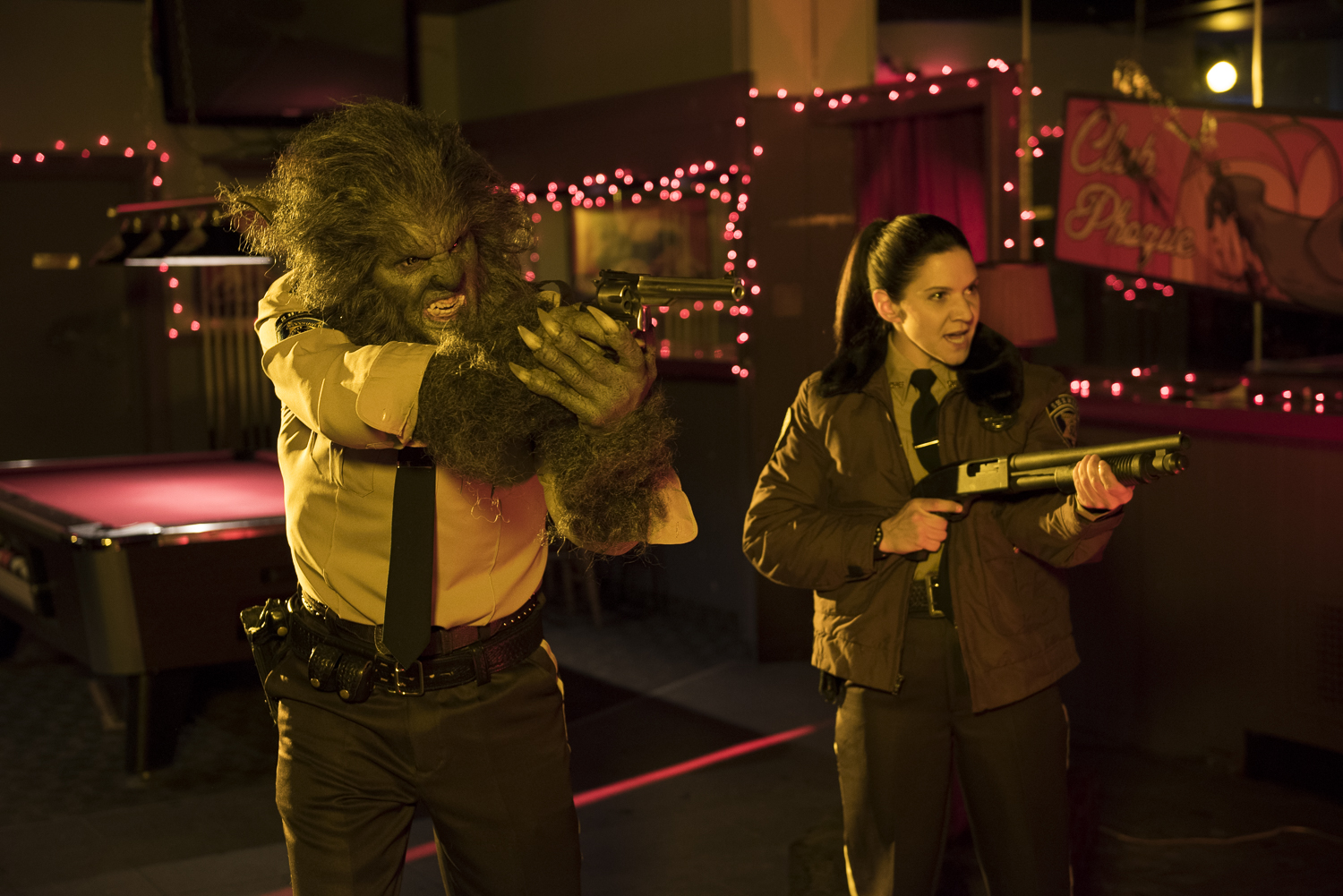 CineCoup head J. Joly talks to Playback about plans for rolling out the sequel internationally and why sometimes, a little piracy can help in building a low-budget genre franchise.
Production is underway on CineCoup's horror-comedy feature WolfCop 2 from director Lowell Dean.
The sequel to CineCoup's first accelerator competition winner, released in 2014, filmed interior shots in Sudbury, Ontario earlier this month, with production shifting this week to Regina, Saskatchewan for the shoot's main, 15-day stint.
The theatrical release of the $2.5 million feature, which, as the first, will be rolled out in select Cineplex threatres nationwide, is slated to coincide with Halloween, with producers hoping for the film to make its world premiere at a festival before that.
In contrast to the release of the first film, which was presold into multiple territories, Cinecoup CEO and founder J. Joly said the sequel is not being presold, as the filmmakers want to "keep control of the creative" before taking the project to market.
Six months separated the release of WolfCop in the U.K. and the U.S., and Joly said this resulted in a lot of piracy of the film. Second time around, the focus is on formulating a more coordinated global release strategy, said Joly, though he argues piracy is a double-edged sword and is far from being a genre producer's enemy.
"I believe piracy, especially if you shoot a genre picture at a certain budget level [between $3 to $5 million] is a great advertisement for the movie," he said. What Cinecoup found, added Joly, was that while some fans watched pirated versions of the film, they then went and bought t-shirts, action figures and other merchandise. That, said Joly, plays into Cinecoup's desire to "build a universe"around its properties, and losing some potential revenue in one area in order to gain some elsewhere is part of the environment in which franchises are built.

Joly said Cinecoup will be targeting international OTT platforms for the film's post-theatrical distribution, as he believes they are aligned with how CineCoup's target demographic consumes content.
Like the original, WolfCop 2 follows Lou Garou (Leo Fafard) as an alcoholic policeman whose blackouts lead him to wake up in strange surroundings. Fafard is again joined by on-screen partner Amy Matysio (who plays Tina). The film is funded through private equity, as well as provincial and federal tax credits.