Loonie tunes: How the dollar's dip is affecting studios, crews
Studios and unions across Canada are grappling with the collision of a wildly low Canadian dollar, the ongoing effects of "peak TV" and fluctuating regional incentives.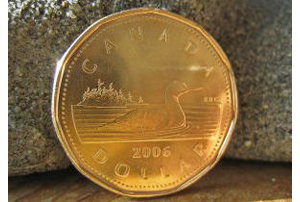 By Jordan Pinto and Julianna Cummins 
The Canadian dollar has flirted with the 70-cent-to-the-U.S.-dollar mark several times in 2016, with the loonie sitting at 73 cents to the U.S. dollar as of Tuesday afternoon. While the exchange rate means a trip south of the border hits Canadian consumers' wallets harder than usual, American filmmakers have the opportunity to bank some major savings.
The weak Canadian dollar has meant both studios and crews are reporting higher-than-average calls about shooting north of the border and a rising concern that demand is starting to outstrip supply. This is prompting some unions, such as Vancouver's IATSE local 891 and Toronto's NABET 700 UNIFOR, to get creative with recruiting strategies, and studio operators exploring alternative ways to expand while also acknowledging the influence of factors outside a low loonie, like changing tax incentives.
Speaking recently with Playback, Peter Leitch, president of Vancouver's North Shore Studio, said that compared to this time last year – when the Canadian dollar was almost equally as weak – the number of inquiries to North Shore is up 25%. But while the studio is fully booked now and for the next six months, Leitch says his long years in the business have shown business can dry up quickly due to rogue factors such as show cancellations or incentive changes. For now, he said, "we have optimism, but not certainty."
One effect, Leitch noted, is that the lack of space is prompting new, smaller players to get into the market, with parties sussing out "warehouses and other options" outside of Vancouver's main studios. For example, in mid-December, business partners Alex Godfrey and Kyle Hou opened Ironwood Studios in south Vancouver. The facility is housed in a renovated warehouse, and includes seven stages, a paint shop and a mill shop.
The more established players have also been adding to B.C.'s overall infrastructure over the past year as well. Sony Pictures Imageworks last summer relocated its head office from Culver City, California to Vancouver and in December, DHX Media also opened a 60,000-square-foot, 700-employee animation studio in Vancouver.
In Ontario, VP of Cinespace Film Studios Jim Mirkopoulos said the demand is high, but thanks to several boom years in a row, Ontario is well equipped to handle it. What is impacting confidence in Ontario's production industry, he argues, is perceived instability in Ontario's tax credit, which was reduced in 2015 from 25% to 21.5%.
"Our clients are very clear with that – they will tolerate fluctuating currencies because that's just part of the economy, however they will not tolerate unstable tax credits," said Mirkopoulos of Cinespace's roster of multi-season episodic TV producers.
Pineway Toronto Studios also leased 1.75 acres of extra land from its landlord, Toronto Port Lands Company, in order to build a new 135,000 square-foot production space. The studio, which already has a 300,000 square foot waterfront facility, has said it intends double its size in the coming years.
David-Alexandre Coiteux of Montreal-based Fullum Films and Studios said studios in Montreal are at capacity, to the point where it's "almost impossible" to handle the current demand. Foreign companies are also transferring money into Canada to lock a favourable exchange rate while the Canadian dollar remains weak, he added. In the case of Coiteux, he said his studio is fully booked and he is now looking for additional space to invest in so he can accommodate the increased volume of requests.
Some of the country's crews, meanwhile, are looking for ways to increase their capacity. On the west coast, IATSE local 891 is actively recruiting new members, said business representative Phil Klapwyk. For example, the local is exploring how skilled workers, such as iron workers, could use their trades for film- and television-related jobs. A total of 93 members have joined the union since Jan. 1, with 433 joining throughout 2015.
More so than the low Canadian dollar, Klapwyk attributed the increase in production in British Columbia to the evolution of TV production itself, as new players enter the market and the era of "peak TV" roars on. The nascent trend of straight-to-series orders and reduced one-off pilots is also contributing to overall volume, he notes.
Reps from Toronto-based union NABET 700 UNIFOR also said they have seen an increase in calls and interest from those looking to shoot in Ontario, although noted it's too early to say if that is linked to the low dollar.
"There is definitely interest, but it hasn't translated into definite work related to the low dollar as of yet," said Jonathan Ahee, president of NABET 700 UNIFOR. In fact, he said the union has been more or less been operating at capacity for the past two years, and has been holding orientation sessions every month for those interested in joining the union.
In the past two years, the union has also doubled its training budget, with membership increasing by 25% over the past three years. With their own human resources somewhat strained, Ahee did admit the union has had to work closely with producers to manage expectations when it comes to crew availability.
"We have been able to meet the demand, but not without significant struggle and communication between the producers and ourselves to make sure we are meeting their needs," Ahee said.
Story updated at 12:40 p.m., Feb. 25