Trailblazing filmmaker Don Owen passes away
Toronto-born filmmaker Owen, co-director of Ladies and Gentlemen... Mr. Leonard Cohen, has passed away at the age of 84.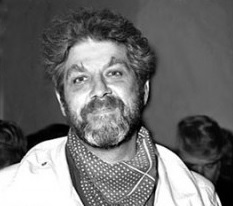 Toronto-born filmmaker Don Owen has passed away at the age of 84.
After having joined the National Film Board of Canada (NFB) in 1960, Owen would go on to helm some of the agency's most creative documentaries of the time, including the 1965 films High Steel, documenting the Mohawk Indians of Kahnawake who erected Manhattan skyscrapers, which received the Special Youth Prize at the Berlinale; and the Canadian Film Award-winning Ladies and Gentlemen… Mr. Leonard Cohen, a black-and-white portrait of the musician which he co-directed with Donald Brittain.
Owen would also create a variety of short documentary pieces for the NFB including Runner (1962), profiling Canadian long-distance runner Bruce Kidd; Toronto Jazz (1963), capturing the city's mid-century jazz scene; and the Canadian Film Award-winning Notes for a Film About Donna & Gail (1966), chronicling the lives of two women working in a dress factory.
"He truly was a pioneer – he made Canadian cinema Canadian," Independent Production Fund CEO and close friend Andra Sheffer told Playback Daily. "He paved the way for future filmmakers where many could suddenly realize 'wow, we can actually make films about Canada and they don't have to look American or feel American.' I think that was a big turning point in the 60s."
Sheffer added that it was his unique style of filmmaking – a combination of documentary, drama and improvisation – which distinguished him from other filmmakers of the time.
The documentarian would also direct a pair of critically acclaimed dramatic films that included the BAFTA-winning Nobody Waved Good-bye (1964), about a rebellious teenage boy; and The Ernie Game (1967), which received the Canadian Film Award for Best Feature Film and Best Direction.
Owen would also direct Unfinished Business, a sequel to Nobody Waved Good-bye, 20 years later.
He was the subject of a retrospective at the 2005 Toronto International Film Festival.
"At a time when Canada and the NFB were undergoing sweeping changes, Don Owen brought a new spirit of risk-taking and authenticity to Canadian cinema," said Claude Joli-Coeur, government film commissioner and NFB chairperson, in a statement. "His dramatic and documentary films were a bellwether of the times, as Canadians of his age were questioning accepted wisdom, and taking life, art and cinema in bold new directions."
"I was deeply saddened to learn of his passing – but immensely grateful for Don's rich artistic legacy, which will live on in trailblazing works of Canadian cinema."
Later in his life, Owen turned to painting and poetry, publishing a compilation of his work in book called Yab Yum Wrap Rap. More recently he also published a memoir entitled Captain Donald's Quest for Crazy Wisdom.
With files from Jordan Pinto