VFX studio Hybride expands in Quebec
The studio, a division of Ubisoft since 2008, is looking to tap more of Montreal's VFX talent via the new location.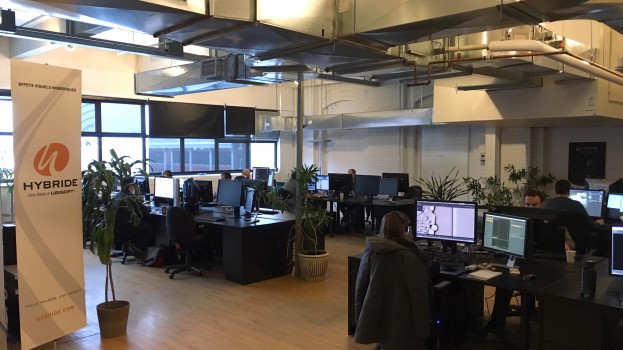 Quebec-based VFX studio Hybride has expanded its operations in the province, opening a new studio space in Montreal.
The new 3,000 square-foot studio is part of Hybride's parent company Ubisoft's main building on St-Laurent Street in Montreal.
Hybride, which has worked on recent films including Jurassic World and Star Wars: The Force Awakens, currently operates a 16,000 square-foot facility in Piedmont, QC, staffed by a team of 100. The new space will act as an extension of the existing studio, with production work being divided between the two.
The new studio will allow the company to employ a greater number of workers who live in the Montreal's greater metropolitan area, said Hybride's president and head of operations Pierre Raymond in a statement announcing the studio's opening, adding that the "recruitment potential is significant."
Among the studio's other credits are Sin City, 300, Avatar and The Hunger Games and Hybride is currently working on Denis Villeneuve's Story of Your Life and Warcraft from director Duncan Jones.
Paris-based video game company Ubisoft has invested significantly in its Montreal operations since it bought Hybride in 2008, announcing a seven-year, $373 investment in 2013. The company later invested a further $28 million in its Quebec City studio, which opened in 2005.