O'Hara, Plummer among ACTRA Award winners
The 14th annual ACTRA Awards ceremony took place Saturday night at The Carlu in Toronto. (Christopher Plummer pictured.)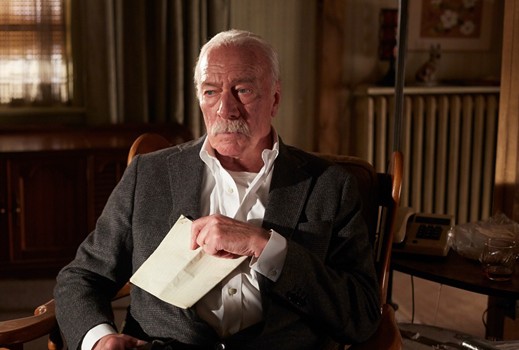 Catherine O'Hara, Christopher Plummer and Julie Lemieux each won outstanding performance prizes at the 2016 ACTRA Awards, held at The Carlu in Toronto on Saturday.
Schitt's Creek's O'Hara bested fellow nominees Torri Higginson (This Life), Christine Horne (Hyena Road), Shailyn Pierre-Dixon (Book of Negroes) and Tatiana Maslany (Orphan Black) to claim the Outstanding Performance – Female award.
Plummer, who received the nomination for his portrayal of Zev Guttman in Atom Egoyan's Remember (produced by Serendipity Point Films), fought off competition from Nigel Bennett (Murdoch Mysteries), Kevin Hanchard (Orphan Black) and Dylan Harman (The Rainbow Kid) to claim the prize.
The Outstanding Performance – Voice award went to Lemieux, who plays Granny Butternut in 9 Story Media-produced animation Numb Chucks. The other nominees in the category were Andrew Jackson and Bryn McAuley (also for Numb Chucks), as well as Christian Distefano (Creative Galaxy) and Adrian Truss (Camp Lakebottom).
The evening also saw Tantoo Cardinal present ACTRA Toronto's 2016 Award of Excellence to Sarah Gadon. Cardinal won the award herself two years previously. ACTRA Toronto also presented special awards to some of the industry's stunt pioneers, including John Berger, Matt Birman, Shane Cardwell, Shelley Cook, Bobby Hannah, Chris Lamon, Dwayne McLean, Brent Meyer, Branko Racki, Alison Reid, Morris Maurizio Santia, John Stoneham Sr., Anton Tyukodi and Billy E. Williams.