Movie theatre industry revenues hit $1.6B in 2014: StatsCan
According to the biennial report, the overall operating profit margin for the industry was 13% in 2014.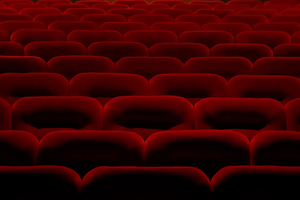 Total operating revenue from Canada's motion picture exhibition industry hit $1.6 billion in 2014, according to a biennial report released by Statistics Canada on Friday.
At $902 million, box office sales were the main driver of revenue for the industry in 2014. Concession revenue for the year was approximately $481 million, followed by advertising revenue at $71 million. Revenue from the rental of theatre facilities hit $12.6 million in 2014, with amusement arcade revenue for the industry coming in at $11.7 million. Overall, cinemas, including drive-ins, indoor theatres and film festivals, sold 91 million tickets in 2014.
Operating expenses for the industry in 2014 were $1.4 billion, resulting in a total operating profit margin of 13%. About 16% of those operating expenses were attributed to salaries, wages, commissions and benefits, the report said. Rental and leasing expenses accounted for 15% of the expenditures, with costs of goods sold making up nearly 10% of spending.
As StatsCan changed the methodology used to create the 2014 motion picture and video exhibition report, it cautioned against comparing the figures against historical datasets. The motion picture industry report released last year, which looked at 2012 data, said the industry posted revenues of $1.7 billion and an operating profit margin of 14%.
Photo: atomicjeep, Flickr Creative Commons