Big Coat execs on taking Love It or List It worldwide
Following a sale to the U.K. last year, the Love It or List It format has been optioned for several other European territories. (Pictured L to R: Maria Armstrong and Catherine Fogarty.)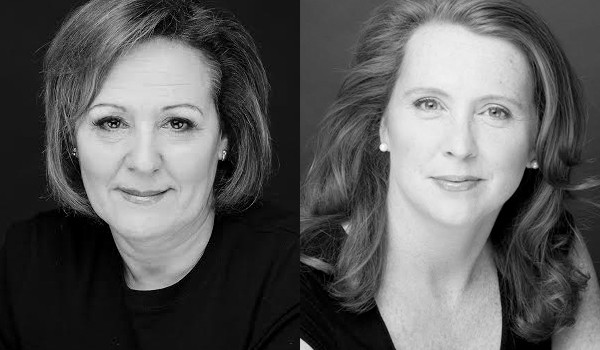 Big Coat Productions' Maria Armstrong and Catherine Fogarty didn't develop Love It or List It with global format sales in mind. The original format, however, appears to have legs in the international market, with producers in several European countries inking deals to adapt the series for their own audiences.
Last spring, Glasgow-headquartered Raise the Roof Productions produced the format for the U.K.'s Channel 4, hosted by British property experts Kirstie Allsopp and Phil Spencer. Channel 4 has since greenlit a second season of the series, with the format also being optioned by FremantleMedia Belgium, Sweden's Elk Productions and Norway's Mastiff Entertainment. With tapes of the show continuing to sell well in international territories, particularly in Spain, Armstrong said she expects to see more format sales in the future.
"There are so many countries asking for the format now, because they want to be able to produce it in their own language with their own stars," Armstrong said, noting that she believes Love It or List It is one of the first Canadian lifestyle formats to travel overseas.
The format was originally commissioned by Corus Entertainment's W Network in 2008, and is currently in its sixth season on the channel. While the original format of the show was performing well, Armstrong said she was eager to expand the brand globally after seeing the number of international formats being imported into Canada, such as The Amazing Race and Big Brother.
"These formats were coming into Canada, and we sat down with our distributors and said, 'Why are we not taking the Canadian formats outside?' And they said there's no reason," Armstrong said.
Armstrong said her initial pitch to W Network for Love It or List It was more or less made up on the spot – she was considering whether or not she would move or renovate her house after she had twin boys – but she believes the show is travelling well because it addresses a real-life scenario many people encounter throughout their lives, a sentiment echoed by her Big Coat partner Catherine Fogarty. 

"I think it is very adaptable, and it is very relatable. Whatever country you are living in, you are potentially renovating a home or buying a new one," Fogarty said.
The format of the show is also unique, Armstrong said, as viewers have to watch the full hour to find out whether or not a couple is going to stay in their current home or decide to list it. Other real estate shows often have one segment dedicated to finding a new home, while the second may focus on renovation aspects, she said.
"I feel that is why the format got picked up very quickly and very easily in these countries, because they saw the benefit of holding an audience for an hour or longer," Armstrong said.
While the company is eyeing additional international format sales, Big Coat Productions remains committed to producing and selling the original format, as well as growing the brand. Last year, Big Coat received a greenlight from W Network for a Love It or List It spin-off show, Love It or List It Vacation Homes, as well as fourth-season renewal for Love It or List It Vancouver.
"We are trying to expand it within its own [original] format," Armstrong said.