By Val Maloney, Jordan Pinto and Julianna Cummins 
This past year's 5 to Watch call-out saw Playback receive a record 300 nominations, with our team tasked with the challenge of picking which players stood out from the pack. In the end, we selected four individuals and one team who we believe are poised for great things. We reached out this year's honourees to get an update on their latest projects, deals and business moves about six months after we named the 2015 class of 5 to Watch.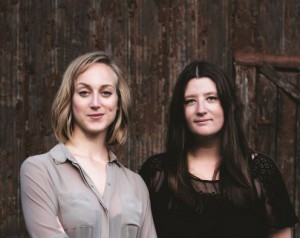 Hannah Cheesman and Mackenzie Donaldson
True to form, Hannah Cheesman and Mackenzie Donaldson continue to be working on multiple projects at once. The pair recently closed a development deal with Mark Gordon and his Mark Gordon Company to develop their web series Whatever, Linda for television, and are currently in L.A. with co-writer and co-creator Julian DeZotti developing the show. This marks the first time an English-language Independent Production Fund project has been developed for television. The duo are also going to camera on their first feature film as co-directors, The Definites, which is produced by Stellar Citizens, Touchpoint Films and their company, Aberrant Pictures. They have also signed a deal with Montreal-based prodco Facet 4 to produce their first factual show, Pinky's Extreme Nailz (working title). On top of all that, they're also working on developing The Western Light, a feature film that is an adaptation of Susan Swan's novel of the same name. This year Cheesman and Donaldson will also each write, produce and direct their own short films, called Emmy and LBD, respectively. Cheesman continues to pursue acting and writing work, and Donaldson is finishing season four of Orphan Black.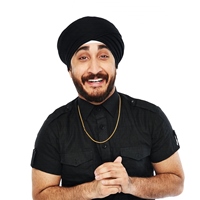 Jasmeet "JusReign" Singh
In late January, Sundance announced Jasmeet "JusReign" Singh was one of nine YouTube creators invited to participate in the inaugural Sundance Institute | YouTube Creators Intensive. The two-part program saw JusReign participate in labs at the 2016 Sundance Film Festival in Utah, followed by a three-day workshop at YouTube Space LA starting at the end of March. Singh said he is also currently developing one other web series in addition to the project he's working on through the Sundance program. Singh is also working on launching a North American-wide Christmas comedy show tour, following a sold-out Christmas show he hosted in Brampton this past December. While Singh said he will continue making YouTube videos, he is looking to develop bigger projects and more scripted series. "Delving into acting and stand-up, and taking [my work] a little outside of YouTube as well is the direction I would like to go into," JusReign told Playback Daily.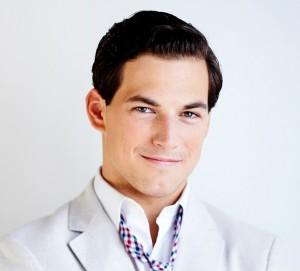 Giacomo Gianniotti
The past six months has been a whirlwind for Giacomo Gianniotti, since the 12th season of Grey's Anatomy bowed in September. His Canadian agent Alicia Jeffery was not exaggerating when she told Playback that Shonda Rimes was a fan of Gianniotti's: as Dr. Andrew DeLuca, the Toronto-based actor has been promoted to a regular on the series. It's not just Gianniotti's small screen ambitions that are being realized either – Race, a biopic based on the life of athlete Jesse Owens, is due to hit North American cinemas Friday, Feb. 19, in which Gianniotti plays American sprinter Sam Stoller. Aside from shooting Grey's, Gianniotti has been busy doing promotion for both Race and the mid-season return of Grey's. He was even flown out to the Ermengildo Zegna Couture Autumn Winter 16/17 Fashion Show during Milan Fashion week after he was featured in an article for Vanity Fair Italy.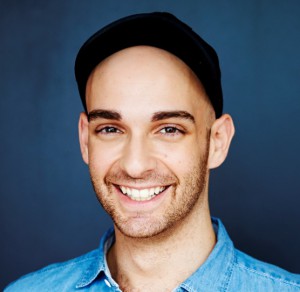 Daniel Birnbaum
Daniel Birnbaum continues to lead the youth and film and television departments at agency The Talent House, and is coming off a particularly busy TIFF. He had 17 clients in over 10 movies, and managed to make it to all but one of the screenings. One of this clients, Dylan Harman, landed an ACTRA Toronto nomination for his performance in The Rainbow Kid, which had its world bow at this past year's TIFF. On the television side, a handful of his clients are now shooting the second season of shows they star in, including Melissa O'Neil in Dark Matter, Thom Allison on Killjoys and Ryan Allen in Between. A new client, Vinson Tran, was also cast as series lead on tween show Make It Pop. He noted the low Canadian dollar has meant The Talent House was particularly busy throughout the fall and early 2016, although he's keeping news of any new clients joining his roster close to his chest. "When I started a couple of years ago, it kind of felt like I was planting all these seeds and then spent a year trying to cultivate it. Then in 2015, I started to see the growth and the development of all that. My career goal in 2016 is continue to be excited every day and continue to get people excited," Birnbaum told Playback Daily.
Stella Meghie
With her first feature film now under her belt, business is continuing to pick up for Toronto-based writer/director Stella Meghie. Having completed filming on Jean of the Joneses in Toronto and New York in December, the Canada/U.S. copro will make its world premiere at South by Southwest Festival. Jean stars Taylour Paige (Hit the Floor), Sherri Shepherd (Top 5, 30 Rock) and Michelle Hurst (Orange is the New Black) and post-production is set to wrap before the end of the month. In addition, Meghie recently inked a deal to develop and write an original comedy feature for VH1, which is being produced by Alicia Keys' production company AK Worldwide. After reading the script for Jean of the Joneses, AK's head of development for film and television Susan Lewis reached out to Meghie, and the pair ended up successfully pitching the idea to VH1. To make her busy days busier still, Meghie is also in development with John Wells Productions (Shameless, The West Wing) on a dark comedy for Warner Bros.