Super Channel, Super Ecran pick up Van Helsing
Production on the Nomadic Pictures project will start later this month in Vancouver, with Jason Priestley and Amanda Tapping set to direct episodes of the drama. (Star Kelly Overton pictured.)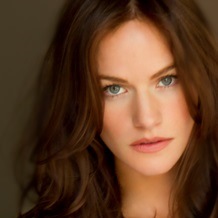 Super Channel and Super Ecran have picked up Nomadic Pictures upcoming 13-episode, hour-long dramatic series Van Helsing, which was initially greenlit by U.S. net Syfy in November.
Production on Van Helsing is start to start in Vancouver on Feb. 22, and will star Kelly Overton, Jonathan Scarfe, Christopher Heyerdahl, Paul Johansson, David Cubitt, Vincent Gale and Tim Guinee, it was announced Wednesday. Directors attached to the series include Jason Priestley, Amanda Tapping, David Frazee, Simon Barry and Michael Nankin.
Van Helsing aims to reimagine the Dracula brand by focusing on the resurrection of Vanessa Helsing (played by Overton), a descendant of the Van Helsing line of warriors who is tasked with leading mankind in a world controlled by vampires. The series will bow on Syfy in September, followed by its Canadian premiere on Super Channel and SuperEcran in October.
Van Helsing is executive produced by Nomadic Pictures' Chad Oakes and Mike Frislev, showrunner/writer Neil LaBute, Simon Barry, Evan Tyler of Vancouver's Industry Works, Dave Brown and Zadoc Angell of Beverly Hills' Echo Lake Entertainment and Daniel March of L.A.-based Dynamic Television.
Nomadic Pictures is handling the series' Canadian distribution, with Dynamic Television and Fallout Asylum handling the first-window distribution of the series in the U.S. market. Dynamic Television is also handling the international distribution of the series.