In brief: Berlin deals, Canadian copros land BAFTA wins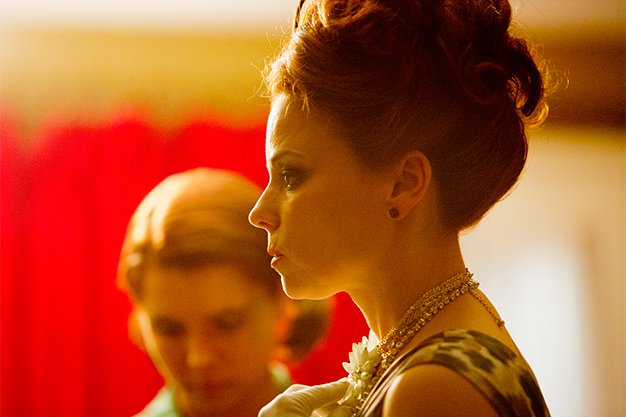 Marina Cordoni Entertainment sells the U.S. distribution rights to Sitting On The Edge of Marlene (pictured), plus more news from the week.
Breaking Glass takes U.S. rights to Sitting On The Edge of Marlene 
Marina Cordoni Entertainment has sold the U.S. distribution rights to Ana Valine's dark drama Sitting On The Edge of Marlene to Philadelphia-based distributor Breaking Glass. The deal for the film, which tells the story of a mother-daughter con artist duo, was negotiated between Marina Cordoni and Breaking Glass CEO and co-founder Rich Wolff. Making her feature directorial debut, Valine won the Vancouver International Film Festival's Women in Film + Television Artistic Merit Award for the feature in October 2014. Breaking Glass will release the film on iTunes, Amazon Instant, and On Demand in June 2016.
Raven Banner shops Prisoner X in Berlin 
Raven Banner has taken the world rights to Gaurav Seth's sci-fi thriller Prisoner X. The film, which is produced by Avi Federgreen and Robyn Bigué, is being shopped at the Berlin International Film Festival's European Film Market.  Shot in Toronto in early 2015, the film tells the story of a CIA agent sent to interrogate a time-traveling terrorist. The deal for the rights was negotiated between Raven Banner's Michael Paszt and James Fler, and Prisoner X's producers Federgreen and Bigué. The company last week announced the launch of a production arm, Berserker, to be led by Paszt, Fler, Andrew Hunt and Mark Montague, as well as an output deal with Buffalo Gals for a slate of genre films.
eOne boards BBC Films' Laurel and Hardy biopic
In more Berlin deal-making, eOne has signed on to co-finance biopic about comedic act  Laurel and Hardy from BBC Films. Stan & Ollie is produced by Fable Pictures and Sonesta Films and stars Steve Coogan (Philomena) and John C. Reilly (Guardians of the Galaxy). The feature, written by Philomena screenwriter Jeff Pope, is being produced in association with eOne Features and BBC Films. Stan & Ollie tells the story of Laurel and Hardy in the twilight of their career, embarking on a tour in 1953.
Canadian copros land BAFTA wins 
The Ireland/U.K./Canada copro Brooklyn won the Outstanding British Film prize at Sunday night's BAFTA awards, with American actress Brie Larson also winning an award for her performance in the Ireland/Canada copro Room. Both films are also up for several 2016 Academy Awards, including best picture. Brooklyn is also nominated in the categories of best performance by an actress in a leading role for Saoirse Ronan's work in the film and best adapted screenplay. In addition to its best film nod, Room is nominated for best adapted screenplay, achievement in directing and performance by an actress in a leading role for Larson's performance.
When the Dust Settles wins CrossCurrents grant 
Elle-Maija Tailfeathers' When The Dust Settles (Canada) has been awarded the 2016 CrossCurrents Doc Fund prize, Hot Docs and the R&M Lang Foundation announced last week. The prize includes a $10,000 production grant, which aims to support short and mid-length documentaries from emerging filmmakers working within communities that have been historically marginalized or underrepresented. In addition to the grant, Tailfeathers will also receive a Hot Docs Fellowship, which includes travel, accommodation and accreditation to the Hot Docs Festival. The fellowship also includes enrollment in the Doc Accelerator program and mentorship initiatives.
Discovery sets Cold Water Cowboys return date
The third season of Paperny Entertainment's Cold Water Cowboys is set to return to Discovery's airwaves on Tuesday, March 8 at 8 p.m. The series will lead into another fishermen-focused show, Original Productions' Deadliest Catch. Cold Water Cowboys follows the stories of seven captains and their crews as they fish off the coast of Newfoundland.
ACCT names first CSA gala broadcast presenters
Waris Ahluwalia, Lyriq Bent, Wendy Crewson, Kristin Lehman, Christopher Plummer, Jacob Tremblay and director Helen Shaver are among the film and television talent who will present awards at broadcast gala event for the 2016 Canadian Screen Awards, the ACCT announced Wednesday. The event will he hosted by comedian Norm Macdonald, which will be held at the Sony Centre for the Performing Arts in Toronto on March 13. More presenters will be announced in the coming weeks.
Updated at 11:05, Feb. 17