Prime Time '16: 'Your audience has an audience'
"This is the most profound shift in entertainment [over the past 60 years]," said closing keynote speaker Kenyatta Cheese (pictured).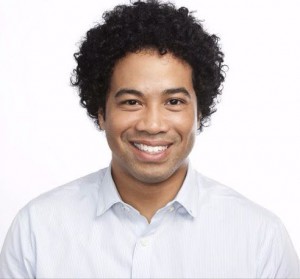 "Your audience has an audience," said Kenyatta Cheese in his closing keynote speech at CMPA Prime Time 2016. "This is the most profound shift in entertainment [over the past 60 years]. It's not 4K, VOD, EST, OTT, it's none of that – it's the fact the audience is visible to itself."
The co-founder and creative director at New York-based audience-building consultancy Everybody at Once posited that each fan member of a show or film also has their own audience, through which they can share content to amplify the creators' message via social media.
The key, he said, is to "enable your fans to be better fans," allowing them to advocate on behalf of the project in question.
Cheese used the example of Everybody at Once's audience-building work for Orphan Black. The company realized that the concept of identity would be important in the first season and thought one of the lines in the show, "Welcome to the clone club," might be picked up by fans of the then-new show. When the hashtag #cloneclub started to gain traction on Twitter at the end of season one, 200 cast, crew and others involved with the show tweeted pictures of themselves with signs thanking the "#cloneclub." "All of a sudden, [fans] weren't consumers, they had a part in this, they were stakeholders. They were responsible for the successes of the show," he said.
In addition, Everybody at Once asked fans to create a season-two poster, which drew an overwhelming response, Cheese said. "In a marketing sense, all of a sudden we had 200 posters announcing the new [season two launch] date out there in the wild, six months before we'd done anything paid," he said.
Cheese's keynote speech brought to a close the final day of 2016′s Prime Time, which was kicked off by a keynote conversation between FremantleMedia International CEO Jens Richter and AVER Media consultant Peter Sussman. During the talk, Richter told delegates that Canada's proximity to the U.S. market was a large advantage over European content producers who "fly to America once a year, then they try to understand [the market] and most can't."
Richter also spoke of the contrasting viewing habits in Europe versus North America. In North America, "it's not unusual to double your ratings within a week [with catch-up TV]," said Richter, whereas in Europe the catch-up figures are far less significant. In North America "the viewer is now the user – they pick [the content]," he said, while SVOD has not matured in quite the same way yet in Europe.
SVOD was also the topic of discussion for You.i tv co founder and president Jason Flick, who argued that curated content will continue to be king for the forseeable future, but that some linear patterns – such as guides – will begin to make their way toward SVOD. "I would say maybe a year and a half from now Netflix is going to have a guide, because they're launching content… and people want to know when it is coming on, and when it is coming off as well," he said.
Elsewhere, financing was top of the agenda in the Breakout: Financing Case Study: International co-production & co-venture panel, which heard from The Witch producer Daniel Bekerman, Shaw Media's head of original content Lisa Godfrey and Shaftesbury's SVP, business and legal affairs Scott Garvie.

Of The Witch, Bekerman said the producers were "making creative, rather than business decisions" and that placing the artistic considerations above the business ones worked in the producers' favour. "The Witch is in many ways the antithesis of conventional wisdom of how to make a movie," said Bekerman. "It's a first feature with no stars, it's on the arty side of horror, there's tons of animals, tons of kids, we built a 17th century village, we shot outside in harsh weather conditions –  it's a miracle it got made." The film's currency is its "festival-generated momentum and buzz," he added. The Witch was financed out of nine different territories, including Brazil, with Bekerman saying that making the film's investors understand director Robert Eggers' vision took some time, though was worth it in the end as it allowed the producers to execute the concept without compromise.