Boat Rocker Media names new sales VP
Prior to joining Boat Rocker, Gia DeLaney (pictured) held positions at American Greetings Entertainment and Reed Midem.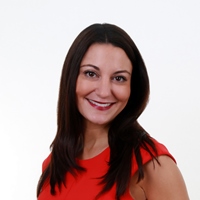 Boat Rocker Media is wasting no time expanding its team following the reveal of its reorganization earlier this week.
Boat Rocker Media (formerly Temple Street Productions) announced Thursday it has hired Gia DeLaney in the newly created role of VP, global sales and licensing for Boat Rocker Rights, the company's distribution division.
In the position, DeLaney will be responsible for leading kids content sales, exploring licensing opportunities and facilitating third-party acquisitions. She will be based in New York at Boat Rocker's new offices in Madison Square Park. Delaney will report to Jon Rutherford, president, distribution, Boat Rocker Rights.
Before joining Boat Rocker, DeLaney was most recently the director of sales at Reed Midem, a Paris-based company that specializes in organizing exhibitions, conferences and networking events. Prior to that, she served as VP, program sales at American Greetings Entertainment for over four years. There, she was responsible for selling and marketing the company's catalogue of kids' content, including Strawberry Shortcake and The Care Bears.
Before her time at American Greetings, she served as VP of international program sales at 4Kids Entertainment, whose catalogue includes Ninja Turtles, Pokemon and the Winx Club. She also worked as the manager of acquisitions at Showtime Networks, and as a producer on Good Morning America and The News with Brian Williams.