Rock the boat: behind Temple St.'s transformation
John Young, David Fortier and Ivan Schneeberg on building a new brand to meet their global b2b and b2c ambitions.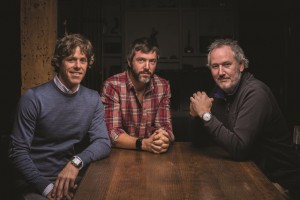 While the exec team at Temple Street Productions have always worked hard to diversify their business beyond traditional television production, they discovered the company's multi-faceted approach made it a potentially confusing sell to both consumers and potential business partners.
"As we've grown, we've bolted on other aspects of the business in a somewhat ad-hoc way," Ivan Schneeberg, co-executive chair of just-rebranded Boat Rocker Media told Playback Daily. In 2015 alone, for example, Temple Street launched a distribution arm, a mobile games studio, a live tour for its hit tween series The Next Step, and made a significant minority interest investment in animation prodco Industrial Brothers. A majority stake investment from Fairfax Financial Holdings last year, however, gave the prodco some space to think about the best way to position its various activities.
"One of the things we realized is we had jammed too many things into the Temple Street brand, and as a consequence we had watered it down, and we made it a bit confusing to understand what Temple Street stands for,"  Schneeberg said.
This desire to more clearly define what Temple Street does, both to potential partners and consumers, prompted the decision to restructure the company under the broader brand of Boat Rocker Media. The restructure was also meant to help better position the company to act on its global ambitious, and to help guide the focus of each individual department internally.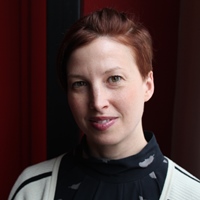 Under the Boat Rocker Media umbrella are Boat Rocker Studios (under which the TV-focused Temple Street will now operate), Boat Rocker Rights, Boat Rocker Brands and Boat Rocker Animation. The company is looking to hire more people to fill out all these divisions, and has already started to do so to an extent - Jon Rutherford joined the company in 2015 to head up distribution, and Trish Williams (pictured) and Lesley Grant recently took on new roles in the company's scripted division.
"We think about this really as phase two of a multi-phase growth plan. Phase one was getting a great partner in Fairfax in supporting the vision that we had. Phase two is reorganizing ourselves and setting ourselves up in a way so that its clear for the people within what they do in a day, and so it's also clear to the outside world what areas of business we are in," said Boat Rocker CEO John Young.
Boat Rocker also announced Tuesday it is jumping into the animation game. The company is opening its own animation studio at its downtown Toronto office with space for up to 100 artists, and will produce original animated content and serve as a service producer for third-party clients. David Fortier, co-executive chair of Boat Rocker Media, noted animated entertainment is consumed on a number of different platforms, can be windowed in a multitude of ways and can be dubbed and version into different languages – which dovetails nicely with the company's recent move into distribution.
"Because of our expertise in financing and production, and because we have space, capital and the means, we think there is a huge opportunity for us to dive into the animation space," Fortier said. On the distribution side, Boat Rocker Rights will have staff in both the U.S. and Europe, and will have a new booth at the upcoming MIPCOM market.
Looking to the future, Schneeberg pointed to the Boat Rocker Brands division, which is based out of the company's new New York office, as one that is particularly well poised for growth. The division will be focused on creating strategies on how to find revenue streams outside of traditional content monetization for high-potential entertainment brands. The company has already seen success in this space with properties such as The Next Step, with its live tour, theatrical documentary and other IP spinoffs, but more can be done to build out silos from brands, Schneeberg said.
"If you take, for example, Killjoys and Orphan Black and wrap them together into a sci-fi or nerd pop kind of silo, and you take The Next Step and Lost and Found and put them together into a youth, triple-threat kind of brand, you can start to think about building audiences, becoming an authority within a branded space, and reaching out directly to the consumer," he said.
Prior to the reorganization, the Boat Rocker brand was already part of Temple Street, with the prodco launching the digitally focused Boat Rocker Studios arm in 2013. The company decided to keep the moniker for the larger rebrand, as it was one all three principals came up with together, explained Schneeberg, and also plays into their overall approach to business.
"The literal meaning is perhaps the most important – we are trying to rock the boat a little bit….we don't want to necessarily follow the easy route. We want to try to do things a little bit differently, and be ambitious in how we approach things," Schneeberg said.