DHX Studios launches with new facility, leadership team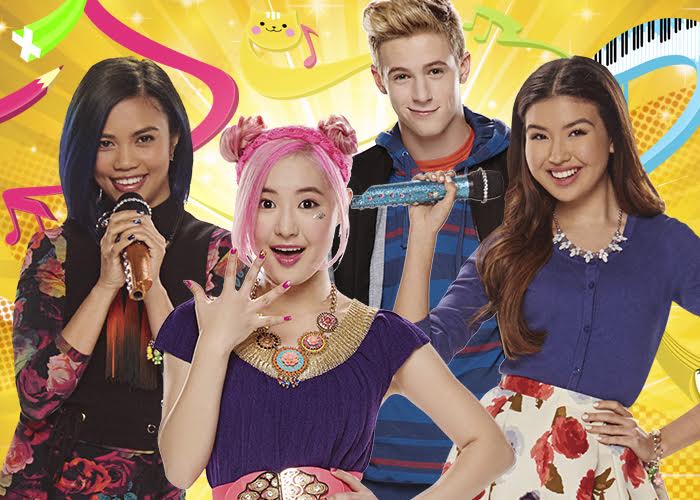 DHX Media has consolidated its animation and live-action production activities under the newly rebranded DHX Studios, in addition to opening a new animation studio in Vancouver.
Following a year marked by considerable growth in terms of content production and revenues – which rose by 127% in 2015 – Canada's DHX Media is kicking off 2016 by consolidating its animation and live-action production activities under the newly rebranded DHX Studios.
As a content-creation arm focused on TV development, production and interactive content, DHX  Studios will also be opening a new 60,000-square-foot animation studio in Vancouver, which will combine the company's West Coast 2D and CGI animation production operations.
More than 700 employees will be housed in the new facility once it opens in December, which also marks the two-year anniversary of DHX's $57-million purchase of Nerd Corps Entertainment that brought more than 400 employees and 200 half-hours of animated content under its umbrella.
And as a whole, DHX Studios – which is expected to continue a production output of 18 to 20 series per year (combined original and service work) – will employ more than 900 people across its animation studios in Vancouver and Halifax, and its live-action studio in Toronto. (The latter is the result of DHX's purchase of Degrassi franchise producer Epitome Pictures for $33 million in April 2014.)

At the helm of the new DHX Studios division are Asaph Fipke as chief content officer and Ken Faier as SVP and GM. Kirsten Newlands is serving as SVP of animation production; Logan McPherson as VP, creative – animation production; Phillip Stamp as VP of current production, Halifax; and Tracey Jardine as VP of live action. Meanwhile, L.A.-based Josh Fisher, formerly Spin Master's senior creative director and executive producer, has just joined DHX Studios as VP of creative affairs, reporting to Stephanie Betts, VP of development and current series.
The division will report to DHX Media president and COO Steven DeNure, who says the newly restructured outfit allows for better communication between the media company's ever-growing areas of business.
"DHX has acquired a number of companies over the years – it's like we are in perpetual state of re-organization," says DeNure. "But this is about us identifying a clear area of business that the company is engaged in. The strength of our company comes from businesses working together."
Those businesses also encompass DHX Distribution, DHX Television and DHX Brands, which together helped DHX Media post 2015 revenues of $264 million. For the fiscal year, there was a 78% increase in both proprietary production revenues (to $38 million), and producer and service fee revenues to $32.61 million. And the jumps in production and producer and service-fee revenues accounted for 10% of the overall rise in revenue.
To that effect, DeNure says the company's service work output will show zero signs of slowing down.
"Service work absolutely continues to be an important part of what we do. We have a variety of partners including DreamWorks, Hasbro and Mattel, which we will continue to work with," says DeNure.
Last month alone, DHX signed a five-year co-production deal with DreamWorks Animation for 130 half hours of original animated content, and it inked a partnership with Mattel that will see the development, production and distribution of new multiplatform content inspired by properties like Bob the Builder, Fireman Sam, Little People and Polly Pocket.
With regard to what's coming through the pipeline on the original content front, DeNure says no announcements are ready to be made at this time. He does indicate that DHX Studios has ramped-up its development slate to include a number of new live-action series, currently in the works, which will be filmed in Toronto.
Recent original DHX productions include Inspector Gadget, Slugterra, Teletubbies, Make It Pop (pictured) and Degrassi: Next Class. Other series recently announced and currently in either production or development by DHX Studios include Airmageddon, Cloudy with a Chance of Meatballs and Stephen & Lucy Hawking's Secret Key to the Universe.
On Monday, DHX Brands, the brand-management and consumer-products arm of DHX Media, also announced it was expanding its leadership team with hires across its L.A. and London offices. Kasia Nieminen has been named senior brand manager for North America, and will be based in L.A. and report to Tor Bushell, VP, global brand management in London. Nieminen will be responsible for leading the marketing and brand initiatives in the North American market for Teletubbies, Twirlywoos and Yo Gabba Gabba.
Dave Tovey and Danielle Tanton have also joined the DHX Brands team, in the newly created positions of business development manager, EMEA, and live events and attraction manager, global, respectively. Both will be based in the U.K. and will report to commercial director Tom Roe. Tovey will be responsible for working across the full DHX Brands portfolio, with a focus on In The Night Garden. Tanton, meanwhile, will lead global licensing for live events and attractions across DHX Brands various properties, including Teletubbies, In The Night Garden and Twirlywoos.
- from Kidscreen, with files from Julianna Cummins, Playback