General Purpose names new VP development
Anna Wasylenki will be responsible for overseeing the development of the company's slate of lifestyle and factual programming.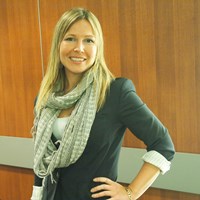 General Purpose Entertainment has named Anna Wasylenki as its new VP of development, overseeing lifestyle and factual.
Prior to joining General Purpose Entertainment, Wasylenki had spent 10 years working as a writer and creative producer on a number of Canadian factual and doc programs. She was a casting and field director for three seasons of Amazing Race Canada, a casting and story producer on Blood Sweat and Tools and the first two seasons of Intervention Canada.
General Purpose Entertainment's catalogue to date has focused on shows in the reno and food genres with shows like The Heat with Mark McEwan and Holmes on Homes. More recently, the prodco has delved into prank- and kids-focused programming, like Extreme Babysitting and Undercover High, the later of was nominated International Emmy in the kids non-scripted category.
Going forward, Wasylenki noted a lot of GP's development work in the lifestyle and factual space will depend on how Corus restructures following the Shaw acquisition, and what broadcasters will be looking for in the new climate. General Purpose, however, will continue its commitment to original formats, and are currently working on projects in the food and lifestyle space as well as some projects in new genres.
"Looking forward at new trends I would like to move into some new genres with the company, touching on history and true crime, as well as playing around in the digital arena as that becomes more and more relevant. Coming from a strong casting background I'm also planning on attaching great names to some of our ideas, as well as creating shows around interesting characters," Wasylenki told Playback Daily.