Gallery: Inaugural Tealpower fundraiser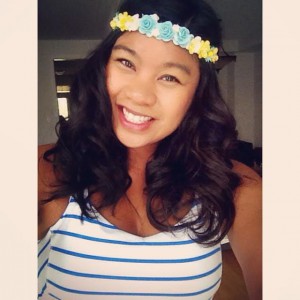 A good publicist touches the lives of many, tirelessly working to ensure the chaos around him or her never interferes with the progress of high-quality media relations.
A great publicist does it and brightens the day of everyone around them.
That's why it's no surprise that Toronto venue Revival in Toronto was packed to the roof Monday night with good vibes and excited faces to celebrate the life of well-known Toronto publicist Alison Salinas (pictured right).
Salinas, a long-time Bell Media publicist and freelance publicist for almost all of the major broadcasters, passed away last fall at the age of 34 from cervical cancer. Before her passing, however, she and her partner Tyler Puley founded Tealpower, a charity designed to raise awareness and funds for cervical cancer research.
Monday's Tealpower event saw Puley and a team of Toronto TV publicists pull together to execute a night in Salinas' honour and fundraise for her cause. Hosted by Etalk's Devon Soltendieck and Etalk and Much host Liz Trinnear and featuring a roster of local musical theatre personalities, "From Broadway With Love: A Night of Song to Fight Cervical Cancer" raised $25,000 for the Princess Margaret Cancer Centre.
"I'm so incredibly grateful to our sponsors and guests who supported our first event and extremely proud of our team that put this special evening together," said Puley in a statement. "We brought Alison's Tealpower message to the public and we hope that everyone will live it moving forward. A massive thank you to everyone who supported our cause."
For more information on Tealpower, visit Tealpower.ca.
To view the photos below, just click a thumbnail. Photos courtesy of Tealpower.