Wildhorse, Macmillan partner for novel adaptation
Wildhorse Studios has optioned Isaac Bashevis Singer's Shadows on the Hudson for development into a TV series.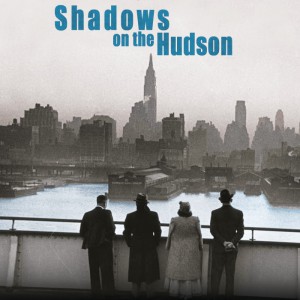 Wildhorse Studios has pacted with Macmillan Publishing's book-to-film division Macmillan Entertainment to develop a TV adaptation of 1957 novel Shadows on the Hudson by Isaac Bashevis Singer.
Wildhorse founder John Benitz said that the prodco had been looking to develop a series set in New York with international appeal. So when Wildhorse producer Walter Rippel brought Shadows to him, he thought it fit the bill perfectly.
The only problem was trying to figure out who held the rights to it.
Polish-born author Singer had passed away in 1991 and the novel was published through Farrar Straus Giroux (FSG), which had in turn been acquired by Macmillan. This led Benitz to Macmillan Entertainment's executive editor Brendan Deneen, who agreed the novel would make for a good TV adaptation, and Wildhorse then optioned the novel from Macmillan.
"Other producers had tried to do a feature with the story, but Shadows on the Hudson was originally written as serialized fiction for print newspaper, so it naturally works better as a TV series," Benitz told Playback Daily.
The TV adaptation is the first project under a new collaboration between Wildhorse Studios and Macmillan Entertainment, with additional projects set to be announced in the future. Wildhorse has offices in Toronto, L.A. and Buenos Aires.
Shadows originally appeared in the Yiddish newspaper The Forward and was later translated into English in 1998. Singer's story tells of a group of wealthy Jewish exiles in late 1940′s New York, centering on businessman Boris Makaver. When his daughter Anna runs away with Boris' best friend, their entire community is left reeling.
There is no broadcaster yet attached to the series.