Room lands two acting wins at Critics' Choice
Canadian actor Jacob Tremblay (pictured) picked up a prize in the category of Best Young Actor/Actress.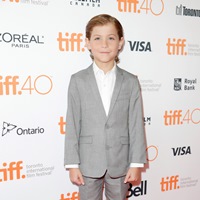 The majority Canada/Ireland copro Room won two acting awards at Sunday evening's U.S. awards show, the Critics' Choice Awards, with Canadian actor Jacob Tremblay taking home the prize for Best Young Actor/Actress for his performance in the film.
Tremblay made headlines and won hearts for his acceptance speech, which had morning-show hosts cooing this morning and Us Weekly magazine calling it the "cutest speech ever." In it he acknowledged a critic's job is "super hard" and in thanking his fellow cast, director and producers, said it was "working together that made this movie come true."
American actress Brie Larson also won a Best Actress Critics' Choice Award for her work in Room. Larson and Tremblay were also both awarded Vancouver Film Critics Circle prizes for their performances in Room, for best actress and best actor, respectively.
The Critics' Choice Award nods are the latest in Room's 2016 awards run, with Larson winning a Golden Globe last week for her work in the film. Room is up for four Oscars, including best picture, best adapted screenplay, achievement in directing and performance by an actress in a leading role.
Room is directed by Lenny Abrahamson, with No Trace Camping producing in association with Duperele Film. The film is distributed by Elevation Pictures in Canada. The screenplay was penned by Canadian-Irish writer Emma Donoghue, who also wrote the book on which the film is based.