Deals: Bell Media, Proper Rights, Odyssey, Cineplex
Proper Rights has acquired the global distribution rights to two Cream Productions docs, plus more deals of the week. (Cream's Justice For MLK pictured.)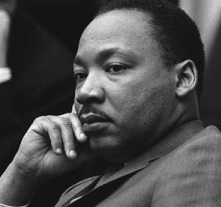 Bell Media
Bell Media's The Movie Network (TMN) has signed a national licensing agreement with Twentieth Century Fox Television Distribution. Under the deal, subscribers to The Movie Network and The Movie Network Encore will get access to first-run theatrical releases from Fox Searchlight Pictures, Twentieth Century Fox and Fox 2000. Among the titles to be made available on TMN in 2016 are The Martian, Fantastic Four, The Peanuts Movie and Maze Runner. The movies will be available on all TMN's platforms, including TMN GO, on-air and on demand.
Proper Rights
Proper Rights has announced that it will represent Cream Productions'  Justice for MLK:  The Hunt for James Earl Ray and The Civil War Chronicles for international distribution. Civil War Chronicles (6 x 60 minutes) is currently in production and tells the story of the American Civil War through the lens of six of its pivotal battles: Bull Run, Antietam, Chancellorsville, Gettysburg, Battle of Atlanta, and Petersburg. Cream's Justice For MLK doc, which will air on American Heroes Channel (AHC) on Jan. 17, is an account of the manhunt for James Earl Ray in the aftermath of Martin Luther King's assassination. Proper Rights also represents Cream Productions titles Fear Thy Neighbor, Esther Extraordinaire, Sibling Rivalry, and Wild Things With Dominic Monaghan internationally.
Odyssey Media
Vancouver-based Odyssey Media has announced joint venture with New York-based 26 Studios to co-create and produce a slate of digital films and TV series. Read more about the deal here.
Cineplex Canada
It's #GameOn at Cineplex Canada, as the company announces it and WorldGaming have entered into a new partnership with Sony Computer Entertainment Canada. Read more about the deal here.
- with files from Sonya Fatah, Media in Canada