Schitt's Creek return pulls in 808K viewers
The first two episodes of season two aired back-to-back on CBC Tuesday evening.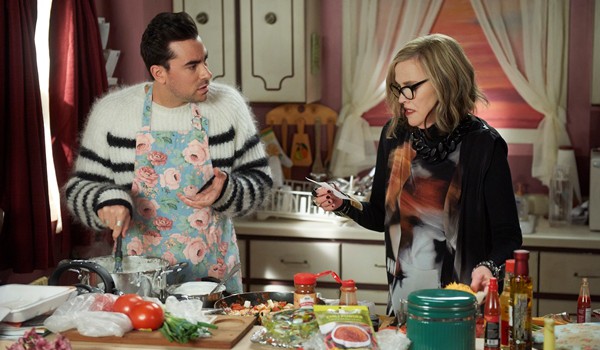 The season two premiere of Schitt's Creek pulled in an average audience of 808,000 viewers (2+), according to preliminary overnight Numeris data provided by CBC.
The first two episodes of Schitt's Creek second season aired back-to-back at 9 p.m. and 9:30 p.m. The second episode brought in an average audience of 775,000.
The second season numbers were down from the series' bow in January 2015. Then, the series' premiere pulled in an average audience of 1.359 million (2+, overnight), while the 9:30 p.m. episode had 1.366 million viewers. Total ratings data (live 7+) showed Schitt's Creek premiere episode earned a 2+ average audience of 1.581 million. Overall, season one averaged 1.062 million viewers.
The single-camera comedy is produced by Not a Real Company Productions, and is created by Eugene and Dan Levy who also executive produce. Other executive producers on the series are Andrew Barnsley, Fred Levy and Ben Feigin. The series is distributed internationally by ITV Studios Entertainment, and airs on POP network in the U.S.