CRTC reveals working doc on local, community TV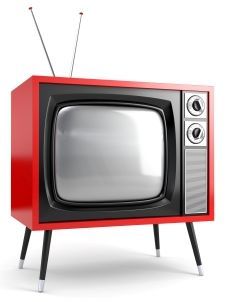 The working document includes proposals for two new initiatives related to local and community programming.
The CRTC has released a working document for its ongoing review of policies around local and community television programming, including a proposal around introducing a fund to support local news.
In a three-year plan released by the CRTC in April, the regulator said it would evaluate the effectiveness of the current community television policy in the 2015/16 fiscal year. The review, according to a release from the CRTC, is meant to address the best way Canadians can continue to access local information and community access programming on multiple platforms. The review was prompted by a survey conducted as part of the Let's Talk TV proceeding which indicated 81% of Canadians believe local news is important.
The first stage of this evaluation included a September 2015 public call for submissions to community programming-related questions, such as how financing from various funders should be distributed to locally reflective and relevant news and community programming. A final hearing on the issue will run from Jan. 25 to Feb. 3.
Responses gathered from that first phase were used to form the working document released by the CRTC Tuesday. The working document includes two proposals related to community programming initiatives.
The first proposed initiative is a fund to support the production and broadcast of local news. The CRTC invited the public to submit proposals on what such a fund should look like, stipulating the fund should be financed through existing resources.
The second proposal involves incentives for community channels to broadcast local news in markets where there is no existing over-the-air TV. One such incentive could be the reduction the amount of programming a community channel would need to dedicate to "access programming" – programs produced by the members of the community the channel serves – in exchange for picking up professional local news programming.
The working document also noted the hearing aims to generate discussion on the best way to create clear definitions for local programming, access programming and local news programming, as well exploring ways to ensure the wide availability of access programming. The hearing also intends to review how the Small Market Local Production Fund is administered (currently, BDUs are required to contribute 0.4% of their gross revenues to the fund.)
Leading up to the Jan. 25 hearing, the CRTC is also asking Canadians to share their opinions on local and community television on an online discussion forum.