Cineplex opens doors to world of gamers
The entertainment co has partnered with Sony Canada for the launch of the first-ever Cineplex WorldGaming Canadian Tournament.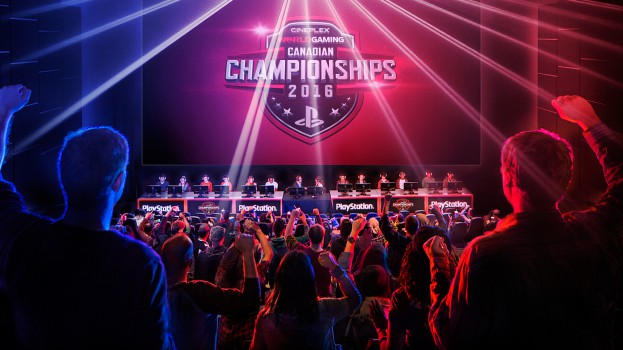 It's #GameOn at Cineplex Canada, as the company announces it and WorldGaming have entered into a new partnership with Sony Computer Entertainment Canada.
The partnership sees Call of Duty: Black Ops III, the futuristic military sci-fi game that takes gamers into a world of zombies, robotics and covert international ops as the focus of the first-ever national Cineplex WorldGaming Canadian Tournament. The tournament, which will be presented by Sony's PlayStation, will see the best of eSports players registering starting today to compete for a grand prize of $20,000.
Players compete in one-on-one games through an online qualifier stage, while the regional finals and the Canadian finals will be hosted in Cineplex theatres across the country. Online qualifiers for the tournament, for which only adults 18 and older are eligible, will run from Jan. 16 to Feb. 7 ahead of the second stage of regional finals, which will take place on Feb. 21 across 24 Cineplex theatres Canada-wide. The final event will take place on March 6 in Toronto.
Marketers wanting to reach those in the world of gaming will have an opportunity to advertise their brands through on-site signage, online advertising, ads in the English and French versions of  Cineplex Magazine and Le Magazine Cineplex, as well as in-theatre during the pre-shows held in Cineplex properties throughout the country.
Cineplex acquired 80% of WorldGaming in September 2015 for $10 million, with an additional $5 million investment to expand its business model. That buy was driven by a desire to grow the entertainment company's reach with a younger male demo of 15 to 30 year olds. The sale also allowed Cineplex to grow its traditional cinema model to include in-theatre gaming competitions during off-peak movie screening times like Saturday morning, while expanding its revenue model to include player sponsorship and advertising.
Cineplex has been moving fast to adapt its traditional exhibition business into a media entertainment company. The company launched its first eSports play in summer 2015 when it aired a live eSports tournament – ESK One Cologne 2015: Counter-Strike: Global Offensive Finals – from from Cologne, Germany. In July it also showed All Work All Play: The Pursuit of eSports Glory Live, a documentary about the global expansion of the industry. The most watched eSports event of 2014 was the League of Legends Riot World Championships, which saw 27 million people tuning in to catch the live action. 
- From Media in Canada