Media Ranch, Ananke Media ink production pact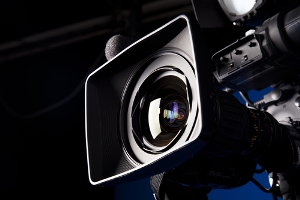 The two Montreal-based companies will focus on TV/digital series about unexplained paranormal and scientific phenomena.
Montreal-based Media Ranch and Ananke Media Productions have agreed to a production partnership deal which will see the two companies co-develop, produce and distribute TV and digital projects looking at unexplained scientific and paranormal phenomena.
The deal will see the two companies develop projects for both Canadian and international markets. Ananke Media is a new production company formed by associates Louis Villeneuve, Mathieu Leblanc, P. Pierre Cardinal and Christopher Page.
Page is a Montreal-based author and broadcasting personality who is an expert on paranormal phenomena. He will serve as researcher, producer and presenter on projects created through the partnership. He is a regular contributor to TV series that investigate unexplained phenomena, including Canal D's Mystery Files and Occult Crimes, and Ztele's Survey UFOs and Dark Forces.
With Page's involvement, the goal is to develop projects that take a serious, investigative stance on paranormal and scientific phenomena, said Media Ranch president Sophie Ferron. She believes there is an international appetite for such content, but notes the genre has got a bad rap due to shows that are more sensational in nature.
"It's not Ghostbusters meets Real Housewives. It's compelling content, entertaining content, and credible," Ferron said of the series the partners hope to launch.
The content produced from the partnership will be both French- and English-language, but with a greater focus on English-language project which can travel well abroad, Ferron said.