10 Canadian films added to Palm Springs lineup
Andrew Cividino's Sleeping Giant (pictured) will make its U.S. premiere in the California festival's New Voices/New Visions program.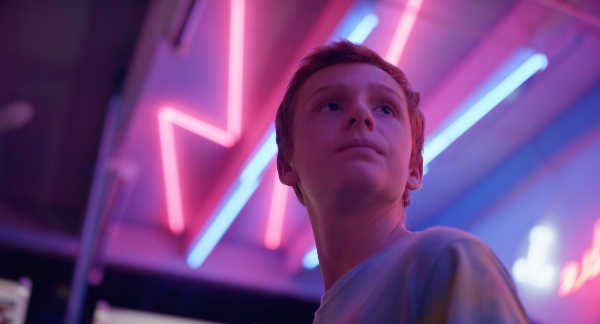 The Palm Springs International Film Festival (PSIFF) has named 10 Canadian films to its lineup, with Andrew Cividino's Sleeping Giant set to make its U.S. premiere in the California festival's New Voices/New Visions program.
The in-competition program is exclusively for U.S. premieres of first features, and will see Cividino's Sleeping Giant go up against projects such as Adriano Valerio's Banat (Italy), Andrew Steggall's Departure (U.K.) and Maris Curran's Five Nights in Maine (U.S.).
Six Canadian films were also named to the festival's World Cinema Now program, with Closet Monster (Stephen Dunn), Endorphine (André Turpin), Fire Song (Adam Garnet Jones), My Internship in Canada (Philippe Falardeau), On My Mother's Side (Dominic Goyer) and Sabali (Ryan McKenna) all set to screen out of competition.
Elsewhere, Felix & Meira (Maxime Giroux) will appear in the Awards Buzz program, which features films that have been put forward as entries for the Best Foreign Language Film category of the Academy Awards. In September it was announced that Felix – winner of the best Canadian feature prize at TIFF '14 – had been selected as Canada's foreign language Oscar entry. The film ultimately did not make the Oscar shortlist, which was revealed last week.
In addition, Brie Larson (Room) will receive the Breakthrough Performance Award at the PSIFF awards gala on Jan. 2, while Saoirse Ronan (Brooklyn) will be presented with the International Star Award. Room is a Ireland/Canada copro, while Brooklyn is a Ireland/U.K./Canada copro.
The 27th edition of PSIFF takes place from Jan. 1 to 11, 2016.