CBC, Banijay's Format Incubator greenlights first pilot
Production on the Frantic Films' pilot is currently underway, and will air in March 2016.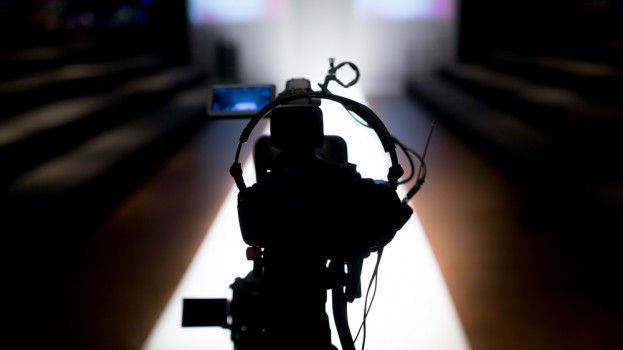 CBC and London, U.K.-based global distributor Banijay International have commissioned a pilot of Frantic Films' Anything But Average (working title), the first project to be greenlit under the Format Incubator initiative.
The Format Incubator venture was jointly launched by Banijay International and CBC at the 2015 Banff World Media Festival, with the goal of boosting the number of original, exportable television formats created by the Canadian independent production community.
Production is currently underway on the hour-long pilot of Anything but Average, and will air on CBC in March 2016. The series looks at the lives of Canadians who are statistically average, but explores just how different these "average" families are. The series will also use data visualization to highlight facts and figures about average Canadians, which will be layered over fly-on-the-wall footage of actual families.
The pilot episode, titled "Modern Love," will look at the nature of love, relationships, marriage and family dynamics in Canada. Other potential future episodes at the series will look at issues such as money, diet, leisure time and housing. Casting for the episode was handled by Toronto-based Ground Glass Media. Executive producers are Jamie Brown, Nikila Cole and Jeff Peeler, with Cole also serving as supervising producer.
At launch, CBC and Banijay said the Format Incubator would support between one to three new Canadian unscripted pilots through development and production, with the episodes to be broadcast on CBC in primetime slots in March 2016.
In the original call for submissions, CBC asked producers to submit original unscripted formats in two categories: "field-based factual," which the CBC described as shows that "take people on a journey of knowledge, have interesting characters, strong narrative, a stylistic production and editing, and a unique point of view," and "studio-based entertainment" which serves as a "a collective viewing experience that reaches out to the audience to participate in the program in many different ways."
- with files from Barry Walsh, Realscreen
- Image courtesy of Shutterstock
- updated at 2:50 p.m. EST, Dec. 18, 2015 with additional producer credits