APTN, CBC pact on Taken doc series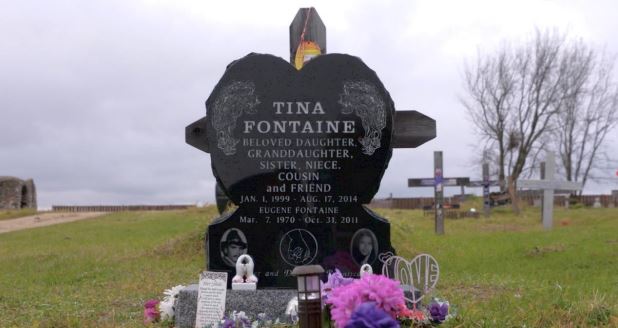 APTN exec director of programming and scheduling Monika Ille on partnering with the pubcaster for the 13-part doc series.
The Aboriginal Peoples Television Network (APTN) and CBC have co-commissioned and will co-broadcast the upcoming documentary series Taken, which will look at the stories of Canada's missing and murdered Indigenous women and girls.
Post-production is currently underway on the 13-part, half-hour series, which was mostly shot in and around Manitoba with additional footage to be shot at a later date. The series is produced by Winnipeg-based Eagle Vision, with Lisa Meeches and Kyle Irving serving as producers, Cam Bennett directing and Jacquie Black writing. Taken will focus on open cases relating to missing and murdered Indigenous women and girls, with the goal of generating tips from audiences that can assist in ongoing investigations. APTN will bow the series in fall 2016. It will then air on CBC in its second window in 2017.
Monika Ille, director of programming and scheduling with APTN, said the series came to her attention about a year and a half ago when she was working with Meeches and Irving on the Indigenous Music Awards. That spring, she had met with CBC executives to explore opportunities for the two broadcasters to work together, and thought Taken was a good fit for both. The series explores a timely issue, with the federal Liberal government recently announcing an inquiry into missing and murdered Aboriginal women, and APTN wants to ensure Taken can reach as many people as possible, Ille said.
"We want the series to be seen – not only by the Aboriginal public, but by all Canadians. There is somebody out there who knows something (about the open cases profiled in the series)," Ille told Playback Daily.
While APTN was going to greenlight the series regardless of CBC's involvement, the additional broadcaster on board helps "enormously," Ille said, noting that APTN is always looking for opportunities to partner with other broadcasters (CBC and APTN also pacted on Arctic Air). Along with an additional licence fee to support production, a second broadcaster on board also helps when applying for funding via the Canada Media Fund's Aboriginal Programming stream, Ille said.
Other broadcasters APTN has partnered with in the past include OMNI for Mohawk Girls and TVO for Hard Rock Medical. APTN is also particularly well suited to partnerships, Illes said, because it is not seen as a competitor due to its mandate to create Aboriginal-focused programming for Aboriginal audiences.
"Let's face it – the TV industry is very competitive, we are all after the same pot of money, there is less production being done – so when we can partner with another broadcaster and give as much visibility as we can to a show, why not? That's how I see it, because of who we are and our mission and our mandate," Illes said.
In addition to broadcaster support, Taken received financing from the Canada Media Fund and Manitoba Film and Music. The series will air in both English and Aboriginal languages.