Wendy Crewson to receive Earle Grey award
The actress and producer will be honoured at the 2016 Canadian Screen Awards.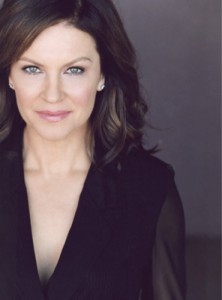 The Academy of Canadian Cinema and Television (ACCT) has announced that actress and producer Wendy Crewson will be honoured with the Earle Grey Award at the 2016 Canadian Screen Awards.
The award, which recognizes actors for their contribution to the international profile of Canadian TV or for their significant body of work, will be presented to Crewson at the CSA awards gala in March.
Recent credits on Crewson's lengthy CV include Saving Hope, for which she won the Best Actress in a Feature Supporting Role prize at the 2013 CSAs, as well as the upcoming Shaftesbury thriller Slasher. On the feature film side, her recent work includes Emma Donoghue's Room and Patricia Rozema's Into The Forest.
Her career, however, includes over 100 credits, spanning Hollywood films like Air Force One and Gemini Award-winning performances in Canadian features like At The End Of The Day: The Sue Rodriguez Story. She was awarded a star on Canada's Walk of Fame in 2015. 
This year's Screenies will be hosted by Norm Macdonald and broadcast live on CBC in the Eastern Time Zone and live-to-tape across the rest of the country. Karen Walton, Mark Starowicz, Ana Serrano and Ivan Fecan will also receive awards at the ceremony.
Previous winners of the Earle Grey award include Paul Gross (2015), Colm Feore (2014) and Cedric Smith (2011).