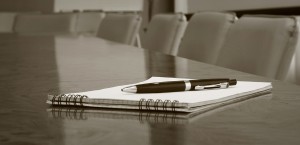 Following the passing of the completion date for Rainmaker Entertainment's proposed acquisition of Shaftesbury Films, the two parties have terminated their share purchase agreement.
Initiated in September, the deal would have seen Rainmaker acquire all shares of Shaftesbury in a deal worth $20.5 million. The parties worked throughout the fall to raise investor capital for the transaction but were unable to meet the conditions of sale by the Dec. 15 deadline.
Shaftesbury CEO Christina Jennings expressed disappointment in the termination of the deal, but noted that it succeeded in raising her company's profile with shareholders.
"We have super respect for [Rainmaker chairman and CEO] Craig Graham and his team at Rainmaker. But time had passed and it was really time for us to move on."
"I've never done this before," she added. "It was a great experience meeting with potential investors and suffice to say there was interest from some of those investors in Shaftesbury on its own. Let's see what happens in 2016 – we're certainly going into it with a lot of confidence."
In an investor announcement regarding the termination of the agreement, Graham offered the following statement: "I extend my appreciation to the team at Maison Placements, the Directors of Shaftesbury and Rainmaker and the employees of both companies who worked diligently to explore this transaction. Christina Jennings and the Shaftesbury team are innovation leaders who remain focused on strong financial growth in scripted television, digital media and branded entertainment."
Trading on Rainmaker's shares, which had been halted in anticipation of the announcement, is set to resume Dec. 18.
Speaking with Playback in September, Jennings framed the proposed acquisition as more of a partnership in which the two companies would have continued to operate independently. Rainmaker's reach in the kids' animation space would have given Shaftesbury global scale to expand its kids business and expand into merchandising and licensing.
With the potential deal now behind it, Shaftesbury is focusing on its 2016 strategy, Jennings said, which includes developing and shopping a linear version of Carmilla to broadcasters, with brand sponsor Kimberly Clark on board. And it will see new primetime series Slasher and Houdini and Doyle both go to air, as well as the continued long run of Murdoch Mysteries and new kids series like The Moblees.
"2015 has been one of the biggest years for Shaftesbury," Jennings noted. "And now it's time for us to move on."
– Image courtesy of Shutterstock