Creature-feature The Void sets out for throwback thrills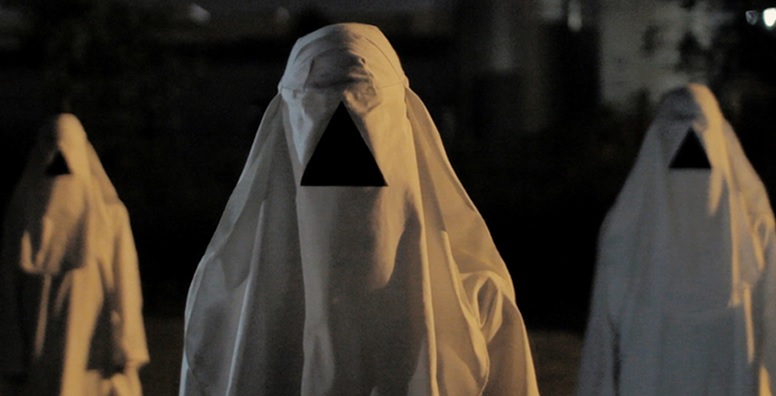 Production is set to wrap on the horror feature from Steven Kostanski and Jeremy Gillespie.
"We like to say we're making No Country For Old Men meets Aliens," Cave Painting Pictures producer Casey Walker tells Playback Daily as production nears completion on The Void – a siege-based creature feature shot in a decommissioned Sault Ste. Marie high school.
The concept was devised by the film's writer/director team Steven Kostanski and Jeremy Gillespie, who knew they wanted to create a feature with a throwback aesthetic, focusing on practical effects popularized in horror films of the '80s and early '90s.
This entailed a lengthy four-month pre-production cycle in which Kostanski and Gillespie – members of genre-specialist prodco Astron-6, as well as FX experts who have worked on films such as Robocop (2014) and Pacific Rim – led a team tasked with creating the feature's creatures.
In order to get the creature-crafting ball rolling, the producers set up an Indiegogo campaign, enabling them to extend their pre-production schedule to accommodate the undertaking. The purpose of devoting so much time to making the creatures, said Walker, was so the feature would include great in-camera effects, and not rely on CGI effects in post-production. "It's like a throwback to the movies we grew up on, and that was the challenge that really excited us," he said.
Because the look and nature of these creatures is central to the film, added Walker, the producers are not making the mistake of showing their hand too early and keeping tight-lipped on what exactly they will look like until the release of the film.
Made on a budget of $1.5-$2 million, production has involved a crew of approximately 40 people and a cast of 17, including Aaron Poole (The Conspiracy), Daniel Fathers (Pontypool), Kathleen Munroe (Survival Of The Dead), Ellen Wong (Scott Pilgrim Vs. The World) and Kenneth Welsh (Twin Peaks). Executive producers on the project are Todd Brown, Ross Dinerstein, Jeremy Platt and Zach Hagen.
Financed through film finance company 120 DB and the Northern Ontario Heritage Fund, the story of the film begins after a police officer comes across a wounded man during a routine patrol. Upon arriving at a hospital, it becomes apparent that patients and staff are turning into something inhuman and the police officer must then lead a dwindling number of survivors on a voyage into the depths of the giant hospital.
Jonathan Bronfman's JoBro Productions and Walker's Cave Painting Pictures (A Little Bit Zombie) are producing the feature in association with L.A.-based XYZ Films, which is co-representing North American sales alongside Creative Artists Agency (CAA). Internationally, The Salt Company is handling international sales for The Void.
Walker says he anticipates post will take seven months, as the producers want to take a great deal of care in ensuring the sound work is done correctly in post. "We're big fans of sound design, so we really want to take the time to massage our sounds, because it's such an important part of the film," said Walker.