First Generation, CBC developing Essex County
The award-winning graphic novel follows a family's history.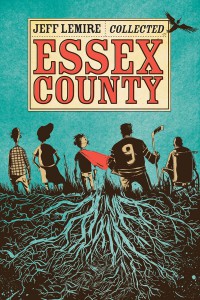 First Generation Films and the CBC have completed a development deal to adapt Jeff Lemire's graphic novel trilogy Essex County into a scripted TV series.
First Gen optioned the rights to the novel, with Aaron Martin (Being Erica, Saving Hope, Killjoys and Slasher) set to pen the series' pilot episode and serve as showrunner.
Essex County, which picked up awards such as the American Library Association's Alex Award, the Doug Wright Award and the Joe Shuster Award, explores the genealogy of a family's origins across generations. Lemire is also currently writing the Marvel Comics' series The Extraordinary X-Men.
The development deal was the first to be put together by First Gen's new VP scripted programming Julie Di Cresce, who joined the company in October of this year following the launch of its scripted TV division in September.
The series will be executive produced by Christina Piovesan, Ted Adams, Chris Staros and Lemire.