CMPA, DGC ratify new agreement
The Standard Agreement covers all productions which start principal photography on or after Jan. 1, 2016.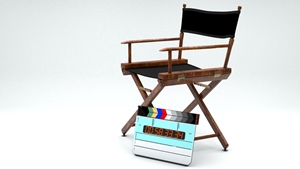 The Canadian Media Production Association (CMPA) and the Directors Guild of Canada (DGC) announced Friday their respective memberships ratified the new DGC-CMPA Standard Agreement.
The new agreement provides an overall general wage increase of 2% for each of the three years the deal covers. The 2016 – 2018 agreement will apply to all productions that start principal photography on or after Jan. 1, 2016.
Catherine Middleton, DGC's co-chief negotiator, represented DGC Director Members, as well as members in the Atlantic Regional Council and the Alberta, Manitoba and Saskatchewan District Councils. DHC Ontario CEO and executive director Bill Skolnik, who also serves as co-chief negotiator, represented Ontario DGC members.
The ratification of the new DGC-CMPA deal came within a few days after the CMPA, the AQPM and ACTRA announced they had reached a tentative deal to renew their Independent Production Agreement. Once that agreement is ratified, performers will see a rate increase of 6% over the three-year term of the deal. Negotiations between ACTRA, the CMPA and AQPM began in Toronto on Oct. 19, and finished in the early morning hours of Dec. 5.