Telus Fund distributes $1.4M across 7 projects
White Pine Pictures' Girls Night Out and Fathom Film Group's Four Fridges were among seven projects selected to receive funding.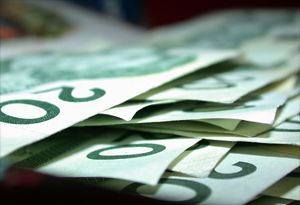 The Telus Fund has distributed $1.4 million across seven projects in its latest round of funding, with White Pine Pictures and Radical Sheep Productions among the production companies receiving support for their work.
The fund, established in 2013, is for health and wellness TV programs and digital media projects that promote the health of Canadians. Each winning project receives approximately $250,000 in funding.
Projects receiving funding in this latest round include White Pine's Girls Night Out, a cross-platform campaign encouraging young women to prioritize their health and shun binge-drinking culture, and Radical Sheep's TV series Ollie: The Boy Who Became What He Ate, which was recently acquired for international distribution by Temple Street Distribution.
Also receiving funding was Fathom Film Group's Four Fridges, a series for TVO exploring the nutritional facts and myths of Superfoods, Soapbox Productions'  Reproductive Tourism and the Surrogacy Boom, which looks at the impact of surrogacy and Reframe Health Films' Locker Room Doctor, featuring a medical doctor who talks health and hockey. Productions Nova Média's Silicon Food and Matter of Fact Media's two-part docu-series The Divided Brain: How It Creates Our World also took a share of the $1.4 million total.
At this stage the Telus Fund does not disclose the exact amounts contributed to each project, however it does provide a rough guideline. Four projects (The Divided Brain, Reproductive Tourism, Silicon Food and Ollie!) received between $150,000 to $250,000, while two projects (Girls Night Out, Four Fridges) received more than $250,000. Locker Room Doctor received between $50,000 and $150,000. The projects must next undergo full due diligence to assess the amount of funding they will receive.
Since launching in 2013, the Telus Fund has distributed more than $9 million to 40 projects. The next application window opens in February 2016.
Updated at 11:50