Copro Kirby Road a haunting venture
The Toronto-shot horror feature from Breakthrough Entertainment and L.A.-based 5'7 Films is the first of several in the works.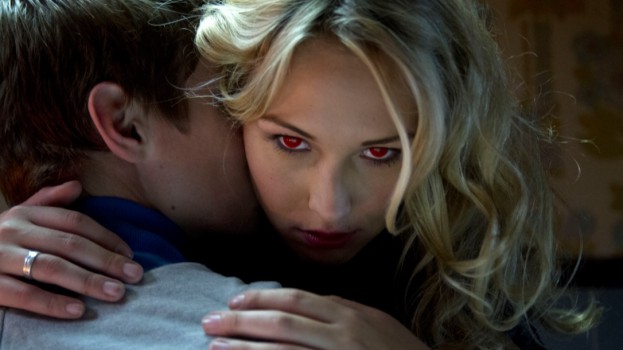 The producers at 5'7 Films were thrilled when they secured the use of an actual haunted house for the shoot of their debut feature film The Haunted House on Kirby Road. But after that things started to get a little weird.
Entering the abandoned Toronto home, which has been uninhabited for 40 years and thought to be haunted, the team encountered a putrid smell and two blood-stained coats of unknown origin in the closet. The film's art director, who was planning to sleep in the house because he lived out-of-town, lasted just one night before refusing to sleep in the house again. He would spend the remainder of the 15-day shoot camping in the backyard.
The setting was perhaps even more perfect than the project's producers, 5'7 and Breakthrough Entertainment, had envisioned. The project came about when 5'7 was pitching TV show ideas to Breakthrough and a horror project that 5'7 had been working on came up. Kirby Road – a teen horror film about six teenagers that set out to dispel an urban legend of a local haunted house – caught the eye of the Breakthrough team, and the production wheels were set in motion.
With filming taking place in late summer, post is now set to wrap in a few days at Toronto's Redlab, where work has been ongoing for more than a month. Made on a budget of approximately $250,000, the plan is for the film to screen at Canadian festivals starting in spring 2016, after which point it will skip a theatrical release and go straight to broadcast on Superchannel. The majority of titles from Breakthrough's horror/genre slate are sold internationally to all rights buyers, Nat Abraham, partner and president, distribution for Breakthrough Entertainment told Playback Daily, so Kirby Road may receive a theatrical release in some territories, depending on which distributors acquire the films.
Breakthrough plans to produce one or two more genre films with 5'7 in the short term and perhaps more in the long term, as the prodco seeks to expand its offerings in the horror space following its  eight-picture agreement with Ontario-based horror producers Black Fawn Films.
5'7 Films is two-man partnership between brothers-in-law Stu Stone and Adam Rodness. With Stone directing and Rodness producing, the prodco will begin production on its second feature-length project (a documentary on the rise and fall of the baseball card industry) in the new year, as well as other children's TV projects, for which the prodco currently has a development deal with an undisclosed Canadian kids channel. Output-wise, Stone and Rodness say they would like to make three feature films a year, in addition to their work in television.
The Haunted House On Kirby Hill was financed by Breakthrough Entertainment, the OMDC and Canadian federal tax credits.