Shout! Factory takes U.S. rights to La Guerre des Tuques 3D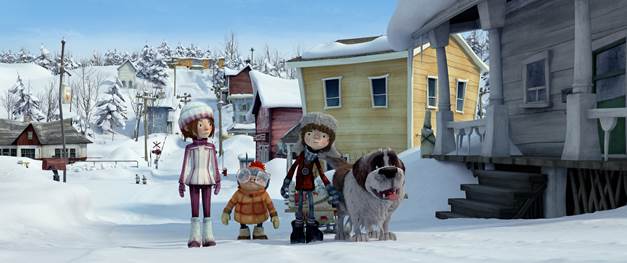 The L.A.-based distributor will release the English-language version of the film stateside.
L.A.-based Shout! Factory has taken U.S. rights for the English-language version of La Guerre des Tuques 3D.
The announcement comes on the heels of news that La Guerre will screen at Sundance 2016.
The distributor will release the film theatrically in early 2016 through its kids & family entertainment division Shout! Factory Kids. The distribution deal also includes broadcast, VOD, digital and home-entertainment rights.
Produced by CarpeDiem Film and TV, the English-language version of the film will be voiced by Sandra Oh, Angela Gallupo, Lucinda Davis, Sonja Ball, Don Shepherd, Jenna Wheeler, Heidi Lynne Weeks, Elisabeth MacRae, Holly Gauthier and Ross Lynch.
Since the film's release on Nov. 12 it has posted strong Canadian box office numbers, taking $760,000 during its first four days and breaking the $2 million mark within three weeks.
La Guerre is directed by Jean-François Pouliot and François Brisson, and produced by CarpeDiem in association with Studio Singing Frog. In Canada, the feature is distributed by eOne.